Sector showreel 2018
July 24, 2018
For constantly repeating display in The Studio, Digital Tsunami has compiled a 90 second showreel.
The sequences include HD time-lapse, and 4k resolution aerials, computer animations & location segments.
Sectors featured include: energy / resources, property / real estate, construction / engineering, manufacturing and supply chain.
Footage was filmed on locations in both northern and southern hemispheres. In recent years, projects have taken us to diverse locations from densely urban Hong Kong and Shanghai to remote southern Nevada and Inner Mongolia.
Digital Tsunami has the experience and resources to shoot photography, aerials, time-lapse and video in studio in Sydney, or on location anywhere in the world.
Whether product shots for FMCG marketing or documenting a long construction project, Digital Tsunami listens to your specific requirements and suggests options to deliver the message to your target audiences with impact.
From Our Clients
Andrew W Morse and the Digital Tsunami team are world class, creative professionals in the challenging and highly competitive business of web page design and utilisation.
He understands business, he understands marketing, he understands communication and he understands design. And most importantly, his web pages pay for themselves within weeks of going online.
With a brief timeline to ensure we had a web presence and launch coinciding with our 10 year anniversary, Digital Tsunami delivered. On time. On budget. Great Effort!
I don't know what you do, but you do it well.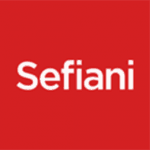 We are delighted with our new website and early feedback from clients and associates is very positive.
The overall impression is that it is a very professional, informative website and conveys the feeling that Sefiani is a quality organisation with skilled, friendly staff.
Thank you for all your help and patience in working with us for this successful outcome.
.. very knowledgeable, creative and patient while also pushing me to work through the many decisions such a project involves.