June 14, 2022
Every year, thousands of Australian men are diagnosed with prostate cancer. The Prostate Cancer Foundation of Australia (PCFA) generates attention and funds for medical research and specialist prostate cancer nursing personnel. PCFA is beneficiary of an annual fundraising event. For the 2022 Outback 4WD Adventure, logistics provider, Optim donated principal financial sponsorship for a vehicle. ...Read More...
From Our Clients
I don't know what you do, but you do it well.
When I need a comprehensive online strategy and innovative solutions to achieve results for an important client, Andrew is the only person I need to call.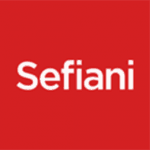 We continue to be impressed by the standard of service and advice. We not only get quality web design and implementation, but also honest feedback and suggestions which are crucial to the final product.
Andrew has a unique understanding of global business communication, combined with proven creativity in concept, design and production. He is extremely responsive to client's requirements and has the ability to adapt and implement solutions extremely quickly in competitive markets.
Andrew and the team at Digital Tsunami are an absolute joy to work with, going above and beyond to design and host an amazing website for Cameragal Montessori School. Their work has led to an increase in enrolments and greater visibility within the community. They are always quick to make suggestions for improvement and implement changes - the embodiment of great customer service.