Time Lapse
The impact of movement can be enhanced with time-lapse, in which clouds, traffic, construction or people move rapidly. The time-lapse sequence of images may be filmed over hours, days or months.
This is sometimes combined with tilt-shift (in which a narrow depth of field evokes a toy town) or hyperlapse (in which the camera also moves).
Solutions
Hyperlapse
A hyperlapse is a time lapse from a moving camera position.
The movement may include pan, tilt, elevation and/or zoom. By pre-programming a remotely piloted aircraft (camera 'drone'), a specific aerial flightpath can be replicated over hours, day, months or years.
Sequences can be created from a series of images (taken at regular intervals), played in rapid succession as a video. These can be matched with computer graphics of a construction project to demonstrate an 'extrusion' of the building from its foundations!
Digital Tsunami produces hyperlapse sequences with music and captions to provide dramatic impact.
Time Lapse
Time lapse sequences are created by producing a series of images (taken at regular intervals), played in rapid succession as a video.
Stop-motion photography has conveyed movement since the days of the Zoëtrope and it's predecessors.
The application can be to compress many years of a construction project into a few minutes or to show clouds and shadows crossing a landscape.
Digital Tsunami produces timelapse sequences of urban and rural environments.
From Our Clients
I would like to thank you for your tremendous contribution to Foodbank over the years.
The organisation certainly wouldn't be where we are today without your support!
I happily recommend Andrew and the Digital Tsunami team.
I have dealt with many web marketing and support companies over the years, and have been very impressed with Digital Tsunami's response, advice and understanding of their field. I recommend talking to Andrew about your next web project.
I could not be more delighted. Once again Thank You. You and your team at Digital Tsunami have been incredible.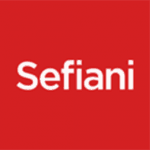 We are delighted with our new website and early feedback from clients and associates is very positive.
The overall impression is that it is a very professional, informative website and conveys the feeling that Sefiani is a quality organisation with skilled, friendly staff.
Thank you for all your help and patience in working with us for this successful outcome.
Digital Tsunami is awesome.
Knowledge far beyond my expectations, led to the site being beautifully creative with simplicity, which is just perfect for a young female artist.
Andrew's patience and respect was impeccable, but what I loved most, was that he just knew what to do EVERY single time ... just the perfect web creator.
Thank you Digital Tsunami. Thank you Andrew