November 24, 2017
Surpassing Facebook to become the first Chinese stock to to enter the top six global listed stocks with a market capitalisation of over 500 billion. On 20 November, Tencent (SEHK: 700) attained a valuation of USD 522 billion. Founded in 1998, Tencent released the WeChat mobile app in January 2011. WeChat is now almost ubiquitous ...Read More...
From Our Clients
For providing a reliable, fast, and well maintained hosting service for business websites, I recommend Andrew and his company Digital Tsunami. The technical support given has been above and beyond, their hosting the fastest I have experienced, and is very well maintained with no issues.
Andrew certainly bends over backwards for his new and current clients, and I can tell he genuinely cares about providing nothing short of an outstanding service.
I worked with Andrew on a photography project that involved a high level of visual complexity for a multinational client. Andrew was clear and professional in his briefing, but at the same time, was open to other ideas and approaches.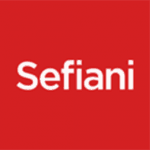 Digital Tsunami has supported us for many years now, and we continue to be impressed by the standard of service and advice. We not only get quality web design and implementation, but also honest feedback and suggestions which are crucial to the final product.
Digital Tsunami is able to discuss ideas with us and then develop them into a practical solution online, and this 'team' effort ensures the results are of the highest quality.
When our website is the first thing people look to when making an assessment on our company, I'm pleased to know that we have Andrew and his team behind us.
Central to the development process is Digital Tsunami's thorough understanding of the project needs, clear and constant communication, and creative, innovative and meticulous approach to delivering solutions.
I recently engaged Digital Tsunami to design and build my 60-page website. I'm a website copywriter who relies heavily on web-generated business, so my own online presence needs to be impeccable.
The solution that Digital Tsunami supplied is brilliant. It meets my needs perfectly; it's clean, bold, elegant, fast, and easy to edit. I've had lots of very positive feedback about it, and since launch, my request for quote rate and conversion rate have increased markedly.
The team at Digital Tsunami was incredibly responsive, delivering a solution well ahead of deadline. Their technical knowledge was exceptional, they were innovative, and they were very meticulous. What's more, they understood my business and technical requirements and translated them into a user-friendly, refined, professional site which is conceptually simple and cohesive.
I have no hesitation in recommending the website design services of Digital Tsunami to any business .. that needs a stand-out online presence.