From Our Clients
.. organised, meticulously detailed and yet flexible - always serving client needs to the highest standards. From a client perspective, you can expect high quality, timely completion and minimal fuss.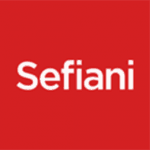 We are delighted with our new website and early feedback from clients and associates is very positive.
The overall impression is that it is a very professional, informative website and conveys the feeling that Sefiani is a quality organisation with skilled, friendly staff.
Thank you for all your help and patience in working with us for this successful outcome.
I have viewed all the videos and would like to commend you on the excellent quality.
I would like to thank you for the excellent editing which portrays the event as dynamic and stimulating.
Andrew and his team at Digital Tsunami were the developers behind our micro site for Fearless.
I like the way they work (efficient, effective) and delivered a great site, on time.
The services provided included the registration of our domain name, establishment of our email accounts, and development & hosting of our website, were all executed rapidly and effectively. We also appreciate the service of upgrading our list of 150 shelf company names (in Chinese characters and English) every 2 weeks.
We valued the high level of creative design provided by Digital Tsunami, both for the website and the corporate identity.