From Our Clients
It is clear from the enthusiasm and professionalism shown, that Digital Tsunami views each client as a long term partner contributing ideas above and beyond the development of the site and we look forward to involving them in future marketing initiatives.
.. a reliable and steadfast operator, with a keen sense of service. Innovative and contemporary, and operating within the upper echelon.
I don't know what you do, but you do it well.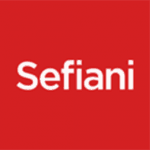 We continue to be impressed by the standard of service and advice. We not only get quality web design and implementation, but also honest feedback and suggestions which are crucial to the final product.
The services provided included the registration of our domain name, establishment of our email accounts, and development & hosting of our website, were all executed rapidly and effectively. We also appreciate the service of upgrading our list of 150 shelf company names (in Chinese characters and English) every 2 weeks.
We valued the high level of creative design provided by Digital Tsunami, both for the website and the corporate identity.