Overview
An extensive range of effective communications tools for your brand
Digital Tsunami has been delivering marketing solutions since the earliest years of the web. All contribute to the "Communications Evolution" of your enterprise, and are customised to your specific requirements.
Branding is fundamental, photography and print powerful, and a comprehensive eStrategy may integrate mobile, video, online, digital and hardcopy collaterals.
These multi-lingual and multi-national solutions have benefited recognised global brands and companies listed on stock exchanges around the world.
From Our Clients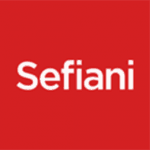 We are delighted with our new website and early feedback from clients and associates is very positive.
The overall impression is that it is a very professional, informative website and conveys the feeling that Sefiani is a quality organisation with skilled, friendly staff.
Thank you for all your help and patience in working with us for this successful outcome.
The MULS Executive is delighted with this aesthetically pleasing, user friendly site.
We found Digital Tsunami to be a full-service operation and we are satisfied with the products delivered: from the (identity), banners, business cards, letterheads, to the student magazine.
We were very happy with the development process and the outcome. The objectives have all been achieved, in terms of usability and ease of use in updating the site. You definitely nailed both of these.
We have been fortunate to work with Andrew and his creative team from the inception of our business. The design and execution of our site has been fundamental in winning over clients and establishing our footprint in a very crowded space. We also place great value on their input into our business process.
We are very pleased with the end result. It was good to have you pushing us along for material in order that we met the agreed completion deadline - you certainly are good project managers!