Overview
An extensive range of effective communications tools for your brand
Digital Tsunami has been delivering marketing solutions since the earliest years of the web. All contribute to the "Communications Evolution" of your enterprise, and are customised to your specific requirements.
Branding is fundamental, photography and print powerful, and a comprehensive eStrategy may integrate mobile, video, online, digital and hardcopy collaterals.
These multi-lingual and multi-national solutions have benefited recognised global brands and companies listed on stock exchanges around the world.
From Our Clients
It is clear from the enthusiasm and professionalism shown, that Digital Tsunami views each client as a long term partner contributing ideas above and beyond the development of the site and we look forward to involving them in future marketing initiatives.
When I need a comprehensive online strategy and innovative solutions to achieve results for an important client, Andrew is the only person I need to call.
Andrew helped us to see the potential of video in bringing our new website to life.
He held our hand through the process, making it as undaunting as possible.
He delivered a great selection of videos (from a one-day shoot), that really tell the Foodbank story and will be a great addition to our communications.
Clients have really appreciated the video .. sales staff are so pleased to have this tool. It is very empowering to show.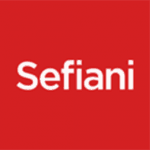 We are delighted with our new website and early feedback from clients and associates is very positive.
The overall impression is that it is a very professional, informative website and conveys the feeling that Sefiani is a quality organisation with skilled, friendly staff.
Thank you for all your help and patience in working with us for this successful outcome.