From Our Clients
Digital Tsunami was professional, responsive and accurately interpreted our brief. The final result was a new website that was in keeping with the iBurst brand essence and proposition.
We have been fortunate to work with Andrew and his creative team from the inception of our business. The design and execution of our site has been fundamental in winning over clients and establishing our footprint in a very crowded space. We also place great value on their input into our business process.
Andrew has a unique understanding of global business communication, combined with proven creativity in concept, design and production. He is extremely responsive to client's requirements and has the ability to adapt and implement solutions extremely quickly in competitive markets.
With a brief timeline to ensure we had a web presence and launch coinciding with our 10 year anniversary, Digital Tsunami delivered. On time. On budget. Great Effort!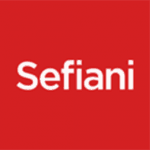 We are delighted with our new website and early feedback from clients and associates is very positive.
The overall impression is that it is a very professional, informative website and conveys the feeling that Sefiani is a quality organisation with skilled, friendly staff.
Thank you for all your help and patience in working with us for this successful outcome.