From Our Clients
Clients have really appreciated the video .. sales staff are so pleased to have this tool. It is very empowering to show.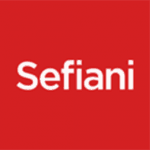 We continue to be impressed by the standard of service and advice. We not only get quality web design and implementation, but also honest feedback and suggestions which are crucial to the final product.
(We) took a fairly substantial audit of .. sophisticated sites both technically and creatively .. Out of six prominent designers, Digital Tsunami stood out.
The quality of the images, the sophisticated management of text .. together with smooth animations makes (our) website of very high calibre.
I would personally rate this site in the top 2 percent of world wide web sites today.
I'm very pleased with my new website. Clean, crisp and well-ordered. Many thanks to Andrew and the team at Digital Tsunami for their speedy work and dedicated follow up, ensuring a glitch-free launch!
I would like to thank you for your tremendous contribution to Foodbank over the years.
The organisation certainly wouldn't be where we are today without your support!