Print
Tangible and textural, from brochures to branded USB drives
The massive migration of content to digital forms has not diminished the appeal and impact of print.
Print generates an immediate engagement of tactile and visual senses and the sense of smell, far beyond what any digital presentation can achieve.
Print can link to constantly updated online content via URLs, and on mobile devices via QR codes, or integrate with your CRM and be customised to individual recipients with variable data printing (VDP).
Digital Tsunami will collaborate with you to design custom solutions to impress your specific market.
Solutions
Advertising Design
Impact. Message. Brand. These elements must be conveyed effectively in any successful campaign. Digital Tsunami can aid you to refine your message and present it evocatively and persuasively in your print advertising, in any medium.
Banner Design and Print
Portable, retractable, free-standing banners are a practical, flexible, light-weight and cost-effective promotional tool. Digital Tsunami has designed these for many clients in many sectors.
Brochure Design and Print
The brochure, datasheet, presentation folder and product catalogue are at the core of many print budgets. Print volume, quality and lead-time all affect investment. On every project, Digital Tsunami is focused on delivering effective, impactful solutions with high ROI, to meet your specific needs.
Magazines
High quality full-colour offset print and perfect binding is ideal for high volume publications. For short-runs (fewer than 2,000 copies), four-colour, three-colour, spot colour or one-colour laser print will maximise ROI.
Print
Print collaterals cover the entire physical touchpoint of a brand, extending from business cards and corporate stationery to press publications and premium marketing collaterals.
Stationery Design
These fundamental communications tools are often the first required by any business. They offer substance and credibility to any brand. Digital Tsunami designs and prints business cards, letterhead and followers, to your requirements.
Stationery Print
Digital Tsunami prints business cards, letterhead and followers, with compliments slips, address labels, writing pads, file folders and other stationery and packaging, to your requirements.
From Our Clients
Since 2003, Digital Tsunami has collaborated with Personal Broadband Australia to deliver many online solutions, including the latest www.pba.com.au site.
Central to the development process is Digital Tsunami's thorough understanding of the project needs, clear and constant communication, and creative, innovative and meticulous approach to delivering solutions.
The results are clean, intuitive, refined and cohesive, with rapidly loading pages and extremely high usability.
The benefit to PBA of this long-term relationship has been the highly effective way in which Digital Tsunami has implemented and enhanced my vision on every project.
.. very knowledgeable, creative and patient while also pushing me to work through the many decisions such a project involves.
I am very happy with my new website from Digital Tsunami.
Not only did they design it, they also created my logo, and gave me valuable advice and professional feedback.
Through Digital Tsunami, my website now looks professional, easy to navigate and (through my customised CMS), easy to update.
Thanks very much for the speed & professionalism with which you continue to service our needs, despite the fact that this is provided pro bono !
Your ongoing generosity in donating the services of Digital Tsunami to Foodbank is appreciated more than you know. We, and the 30,000 people a day you help us feed, are indebted to you.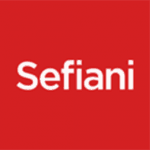 We continue to be impressed by the standard of service and advice. We not only get quality web design and implementation, but also honest feedback and suggestions which are crucial to the final product.