Print
Tangible and textural, from brochures to branded USB drives
The massive migration of content to digital forms has not diminished the appeal and impact of print.
Print generates an immediate engagement of tactile and visual senses and the sense of smell, far beyond what any digital presentation can achieve.
Print can link to constantly updated online content via URLs, and on mobile devices via QR codes, or integrate with your CRM and be customised to individual recipients with variable data printing (VDP).
Digital Tsunami will collaborate with you to design custom solutions to impress your specific market.
Solutions
Advertising Design
Impact. Message. Brand. These elements must be conveyed effectively in any successful campaign. Digital Tsunami can aid you to refine your message and present it evocatively and persuasively in your print advertising, in any medium.
Banner Design and Print
Portable, retractable, free-standing banners are a practical, flexible, light-weight and cost-effective promotional tool. Digital Tsunami has designed these for many clients in many sectors.
Brochure Design and Print
The brochure, datasheet, presentation folder and product catalogue are at the core of many print budgets. Print volume, quality and lead-time all affect investment. On every project, Digital Tsunami is focused on delivering effective, impactful solutions with high ROI, to meet your specific needs.
Magazines
High quality full-colour offset print and perfect binding is ideal for high volume publications. For short-runs (fewer than 2,000 copies), four-colour, three-colour, spot colour or one-colour laser print will maximise ROI.
Print
Print collaterals cover the entire physical touchpoint of a brand, extending from business cards and corporate stationery to press publications and premium marketing collaterals.
Stationery Design
These fundamental communications tools are often the first required by any business. They offer substance and credibility to any brand. Digital Tsunami designs and prints business cards, letterhead and followers, to your requirements.
Stationery Print
Digital Tsunami prints business cards, letterhead and followers, with compliments slips, address labels, writing pads, file folders and other stationery and packaging, to your requirements.
From Our Clients
With a brief timeline to ensure we had a web presence and launch coinciding with our 10 year anniversary, Digital Tsunami delivered. On time. On budget. Great Effort!
Andrew W Morse and the Digital Tsunami team are world class, creative professionals in the challenging and highly competitive business of web page design and utilisation.
He understands business, he understands marketing, he understands communication and he understands design. And most importantly, his web pages pay for themselves within weeks of going online.
Andrew has provided Merrell Associates with reliable service, bringing a vast wealth of knowledge in IT to the task for more than the eight years I have been working here.
We have been helped by Andrew to solve all sorts of problems and if there isn't an immediate fix, solutions are found pretty quickly.
Our take-away menu advertised TamarindThai.com.au, even though the site didn't exist.
Digital Tsunami offered great ideas and design to set up a professional website that matches our name, ideas and style of the restaurant.
Andrew is very knowledgeable IT professional and he never hesitated to see and consult us in the restaurant.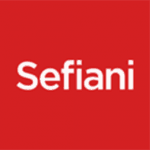 We are delighted with our new website and early feedback from clients and associates is very positive.
The overall impression is that it is a very professional, informative website and conveys the feeling that Sefiani is a quality organisation with skilled, friendly staff.
Thank you for all your help and patience in working with us for this successful outcome.