Aerials
Stunning aerial footage and stills shot with the latest camera technologies, mounted on fast, full-sized helicopters or ultra- agile, remote-controlled UAVs.
Solutions
Aerials
Aerial photography and video production has been made more efficient with the advent of professional unmanned aerial vehicles (UAVs aka 'drones').
The principles of delivering impact and dynamism remain unchanged.
Digital Tsunami has a long heritage of shooting aerials and selects the technology appropriate to your objectives.
From Our Clients
I recently engaged Digital Tsunami to design and build my 60-page website. I'm a website copywriter who relies heavily on web-generated business, so my own online presence needs to be impeccable.
The solution that Digital Tsunami supplied is brilliant. It meets my needs perfectly; it's clean, bold, elegant, fast, and easy to edit. I've had lots of very positive feedback about it, and since launch, my request for quote rate and conversion rate have increased markedly.
The team at Digital Tsunami was incredibly responsive, delivering a solution well ahead of deadline. Their technical knowledge was exceptional, they were innovative, and they were very meticulous. What's more, they understood my business and technical requirements and translated them into a user-friendly, refined, professional site which is conceptually simple and cohesive.
I have no hesitation in recommending the website design services of Digital Tsunami to any business .. that needs a stand-out online presence.
We have been a client of Digital Tsunami now for a number of years.
As an ASX listed company, we seek reliability with our suppliers. Digital Tsunami have proven they are reliable and trustworthy multiple times.
We host multiple websites and services through them, and use them for technical and creative work.
There has never been an issue, they are always on top of all technical details, and simply provide the best possible solution around a given budget, and get things right first time. Clearly they have excellent quality controls and that shows in their services.
Thanks very much for the speed & professionalism with which you continue to service our needs, despite the fact that this is provided pro bono !
Your ongoing generosity in donating the services of Digital Tsunami to Foodbank is appreciated more than you know. We, and the 30,000 people a day you help us feed, are indebted to you.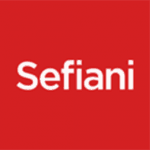 We continue to be impressed by the standard of service and advice. We not only get quality web design and implementation, but also honest feedback and suggestions which are crucial to the final product.
The launch .. was a success. We were able to present this live on a Wireless connection during our Sydney, Australia sales conference on a location with very limited internet bandwidth. This proves the technology used .. renders light webpages which are easy to download on a browser.
Comments I've heard from our employees were all positive and reflected precisely what we were looking for: a simple but concise, clean and effective webpage.
We acknowledge the timeframe given to you was extremely short but nevertheless you have sucessfully delivered the project on schedule .. the critical success factor was communication and availability of Digital Tsunami's team.
I am very glad we were able to partner with such a professional team as yours and I am confident any other initiatives with you will be as successful.