Aerials
Stunning aerial footage and stills shot with the latest camera technologies, mounted on fast, full-sized helicopters or ultra- agile, remote-controlled UAVs.
Solutions
Aerials
Aerial photography and video production has been made more efficient with the advent of professional unmanned aerial vehicles (UAVs aka 'drones').
The principles of delivering impact and dynamism remain unchanged.
Digital Tsunami has a long heritage of shooting aerials and selects the technology appropriate to your objectives.
From Our Clients
I worked with Andrew on a photography project that involved a high level of visual complexity for a multinational client. Andrew was clear and professional in his briefing, but at the same time, was open to other ideas and approaches.
Thank you for the development of an updated brand image for Wah Yuet in China.
While originally contracted to produce a video highlighting Wah Yuet's manufacturing capabilities, it was apparent very quickly that your understanding of our requirements, combined with your experience, were the perfect fit to create a new logo and style guidelines for the company. While relatively small in scope, you were dedicated to the success of the project and I am pleased to say that you hit the bullseye!
Foodbank has experienced unprecedented growth .. there is no doubt that the new Foodbank website, designed, built and maintained pro bono by Digital Tsunami, has been the principle tool in lifting Foodbank's profile. It is because our website is so engaging, that we have captured these donations. Foodbank just wouldn't be where we are today without Digital Tsunami.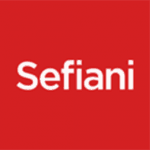 Digital Tsunami has supported us for many years now, and we continue to be impressed by the standard of service and advice. We not only get quality web design and implementation, but also honest feedback and suggestions which are crucial to the final product.
Digital Tsunami is able to discuss ideas with us and then develop them into a practical solution online, and this 'team' effort ensures the results are of the highest quality.
When our website is the first thing people look to when making an assessment on our company, I'm pleased to know that we have Andrew and his team behind us.
You are a true professional Andrew, and your team was very impressive.
The results will be seen around the globe shortly as we embark on our new advertising campaign. I do greatly appreciate the extra lengths you went to under difficult circumstances, to help us achieve our goal.