Photography
Visuals are the most effective messengers
Digital Tsunami delivers high quality photography, on location and in studio, of corporate, portrait and product images, for outdoor advertising, print and online applications.
For recognised brands, Digital Tsunami has produced stills on locations across the globe, from Amsterdam and Brisbane to Yamba and Zhuhai.
As an alternative to custom photography, Digital Tsunami can source, select and acquire images to evocatively convey your message.
Solutions
Aerial Photography
The scale of large building, construction, engineering, environmental, mining and property development projects can be conveyed most effectively when photographed from the air. Digital Tsunami produces stunning visuals with aerial photography on locations across the globe.
Aerials
Aerial photography and video production has been made more efficient with the advent of professional unmanned aerial vehicles (UAVs aka 'drones').
The principles of delivering impact and dynamism remain unchanged.
Digital Tsunami has a long heritage of shooting aerials and selects the technology appropriate to your objectives.
Architecture
Powerful architecture, beautifully photographed, is an art sublime. As with any photography, composition, lighting and creativity separate the standard from the stunning. Digital Tsunami has photographed and integrated architectural images into many websites and print materials.
Corporate Portraiture
Presenting your human assets effectively, requires a particular expertise. Facial expression, stance, clothing and environment all instantly contribute to the implicit impression you wish to convey. Digital Tsunami has delivered high quality corporate portraiture across Australia and around the globe.
Exhibition Photography
After investing in an exhibition stand for an international trade show, professional photography documents the presence and captures candid interest in your products and services. Techniques like 'blur', 'tilt-shift' and 'time-lapse' can be utilised to add dynamism.
Lifestyle photography
Sales of services and products are often best served by aspirational means.
'Lifestyle' is the term given to the promotion of the benefits, rather than the product and service itself.
These images may be of individuals, couples, families, friends or communities around the globe.
Location Photography
The best way to supplement or substitute for text on your operations, is to capture visual moments.
Digital Tsunami has delivered photography to clients in an extensive range of sectors and in locations around the globe.
Photography
The core of almost all marketing is evocative photography.
Digital Tsunami delivers aerial, automotive, corporate, location, product, and studio photography.
Product Photography
Studio photography of products is a meticulous process. Reflective or transparent surfaces require precise lighting to add lustre while preventing reflections and withstanding intense scrutiny. The creative arrangement of product ranges magnifies the challenge. Digital Tsunami has captured powerful product images in the disciplines of automotive, electronics, FMCG and food.
Stock Photo Sourcing
Images convey implicit and explicit messages. Digital Tsunami has a capacity to deliver images which convey the desired message for your project. Digital Tsunami will research multiple stock libraries to select, acquire and prepare the highest quality professional photography appropriate to your needs.
Studio Construction
Digital Tsunami constantly delivers high ROI on any project. If professional photography is required on a regular basis and a retainer is prohibitive, Digital Tsunami can install a studio on your own premises, to maximise your investment in quality photography.
Studio Photography
When location photography is impractical, studio photography offers an opportunity to present your people or products in a controlled environment. Studios can accommodate objects from a minute microchip to a massive truck.
Time Lapse
Time lapse sequences are created by producing a series of images (taken at regular intervals), played in rapid succession as a video.
Stop-motion photography has conveyed movement since the days of the Zoëtrope and it's predecessors.
The application can be to compress many years of a construction project into a few minutes or to show clouds and shadows crossing a landscape.
Digital Tsunami produces timelapse sequences of urban and rural environments.
From Our Clients
We have been fortunate to work with Andrew and his creative team from the inception of our business. The design and execution of our site has been fundamental in winning over clients and establishing our footprint in a very crowded space. We also place great value on their input into our business process.
Digital Tsunami was professional, responsive and accurately interpreted our brief. The final result was a new website that was in keeping with the iBurst brand essence and proposition.
We were very happy with the development process and the outcome. The objectives have all been achieved, in terms of usability and ease of use in updating the site. You definitely nailed both of these.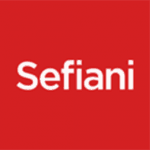 We continue to be impressed by the standard of service and advice. We not only get quality web design and implementation, but also honest feedback and suggestions which are crucial to the final product.
Once again, thanks for your promptness and partnership.
The current challenge of my job at Abbott is one of the greatest I've faced in 25 years of IT career. It's reassuring to know I can count on people like you when things go wrong.