July 17, 2019
A dramatic hyperlapse video and a website for a China access control manufacturer were among the projects which Digital Tsunami completed in the fourth quarter of calendar year 2019. The company continued to deliver effective digital communications to a diversity of business sectors across the globe. After over twenty years of providing technologically advanced solutions, ...Read More...
From Our Clients
.. accurately interpreted the project brief and the outcome was a piece of cost effective quality work.
Thanks to you and the Taishan production crew. Andy and the rest of the team were outstanding. Their professionalism was evident the entire time and they seemed to build a nice relationship with the factory employees, which led to a real spirit of cooperation. My sincere thanks for a job extremely well done.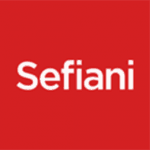 We continue to be impressed by the standard of service and advice. We not only get quality web design and implementation, but also honest feedback and suggestions which are crucial to the final product.
The MULS Executive is delighted with this aesthetically pleasing, user friendly site.
We found Digital Tsunami to be a full-service operation and we are satisfied with the products delivered: from the (identity), banners, business cards, letterheads, to the student magazine.
Digital Tsunami's work for Leighton International has been of an extremely high quality, highly responsive and flexible in approach. Andrew and his team worked with us to understand our needs and find the most appropriate solutions.