Branding
An asset worth projecting
Branding is the most critical and fundamental component of any enterprise. It establishes the identity of a product or service and reinforces that identity throughout all marketing media.
Digital Tsunami collaborates with clients to create brand name, brand identity (logo and brandlines), brand style guide, and interpret that brand identity consistently throughout video, online, digital and print media (including outdoor advertising).
Solutions
Brand Audit
A review and assessment of all business documentation to determine a consistent branding approach. This may include a recommendation for localisation, refinement or evolution of the brand identity. Apply for a FREE
Brand Style Guide
Every medium to large enterprise should have corporate or brand style guide documentation which comprehensively addresses all possible applications of the brand identity, corporate colour palette and brandline, from stationery and marketing collaterals to vehicle 'wraps'.
Branding
Branding or Identity is fundamental to any business. Starting with a brand name, logo, icon and brandline, and extending into a complete brand guidelines document integrating fonts and a colour palette, 'tone of voice' in all internal and external communications, video brand animations, uniforms, vehicle and aircraft 'wraps'.
Brandline
A brand philosophy or focus can be effectively presented in a concise brandline. Digital Tsunami can work with you to develop an effective brandline and integrate this into your brand identity.
Localisation
Localisation is the process of implementing consistency in look and feel, (and usually functionality and generic content) to the national websites of a multinational corporation (MNC) or global brand. Digital Tsunami has implemented a consistent appearance and structure in global brand websites, such as Crestron and Heineken (which had an online style guide back in 2000), and has proselytised for and created websites which mirrored 'parent' sites for a long list of brands.
Logo Development
A logo is the prime visual representation of a brand. It must reflect the product, service, and/or company. A logo is an asset which embodies the philosophy and assumes the reputation of the brand. The logo is the core component in any marketing initiative and central to any communication with stakeholders. Digital Tsunami consults to and collaborates with clients to develop a robust identity for their brands.
From Our Clients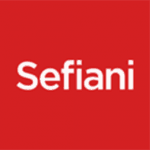 We are delighted with our new website and early feedback from clients and associates is very positive.
The overall impression is that it is a very professional, informative website and conveys the feeling that Sefiani is a quality organisation with skilled, friendly staff.
Thank you for all your help and patience in working with us for this successful outcome.
Your team has been great to work with. Tamara is very quick to catch on to things and Amir's code and CSS has impressed David due to its' simplicity and elegance.
For providing a reliable, fast, and well maintained hosting service for business websites, I recommend Andrew and his company Digital Tsunami. The technical support given has been above and beyond, their hosting the fastest I have experienced, and is very well maintained with no issues.
Andrew certainly bends over backwards for his new and current clients, and I can tell he genuinely cares about providing nothing short of an outstanding service.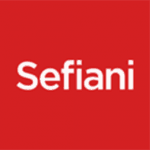 Digital Tsunami has supported us for many years now, and we continue to be impressed by the standard of service and advice. We not only get quality web design and implementation, but also honest feedback and suggestions which are crucial to the final product.
Digital Tsunami is able to discuss ideas with us and then develop them into a practical solution online, and this 'team' effort ensures the results are of the highest quality.
When our website is the first thing people look to when making an assessment on our company, I'm pleased to know that we have Andrew and his team behind us.
Digital Tsunami's work for Leighton International has been of an extremely high quality, highly responsive and flexible in approach. Andrew and his team worked with us to understand our needs and find the most appropriate solutions.