From Our Clients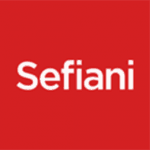 We are delighted with our new website and early feedback from clients and associates is very positive.
The overall impression is that it is a very professional, informative website and conveys the feeling that Sefiani is a quality organisation with skilled, friendly staff.
Thank you for all your help and patience in working with us for this successful outcome.
It is clear from the enthusiasm and professionalism shown, that Digital Tsunami views each client as a long term partner contributing ideas above and beyond the development of the site and we look forward to involving them in future marketing initiatives.
.. very knowledgeable, creative and patient while also pushing me to work through the many decisions such a project involves.
I'm very pleased with my new website. Clean, crisp and well-ordered. Many thanks to Andrew and the team at Digital Tsunami for their speedy work and dedicated follow up, ensuring a glitch-free launch!
Andrew and his team have supported Foodbank by providing web services for more than a decade.
In fact, they have just undertaken the first complete redevelopment of the original Foodbank website they built for us, and have been maintaining so ably since.
Andrew is creative and passionate and helps us to keep up, constantly looking for new ways to add value and improve our online communications channels.