From Our Clients
For providing a reliable, fast, and well maintained hosting service for business websites, I recommend Andrew and his company Digital Tsunami. The technical support given has been above and beyond, their hosting the fastest I have experienced, and is very well maintained with no issues.
Andrew certainly bends over backwards for his new and current clients, and I can tell he genuinely cares about providing nothing short of an outstanding service.
Thanks very much for the speed & professionalism with which you continue to service our needs, despite the fact that this is provided pro bono !
Your ongoing generosity in donating the services of Digital Tsunami to Foodbank is appreciated more than you know. We, and the 30,000 people a day you help us feed, are indebted to you.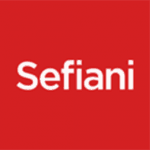 We continue to be impressed by the standard of service and advice. We not only get quality web design and implementation, but also honest feedback and suggestions which are crucial to the final product.
Our take-away menu advertised TamarindThai.com.au, even though the site didn't exist.
Digital Tsunami offered great ideas and design to set up a professional website that matches our name, ideas and style of the restaurant.
Andrew is very knowledgeable IT professional and he never hesitated to see and consult us in the restaurant.
Foodbank has experienced unprecedented growth .. there is no doubt that the new Foodbank website, designed, built and maintained pro bono by Digital Tsunami, has been the principle tool in lifting Foodbank's profile. It is because our website is so engaging, that we have captured these donations. Foodbank just wouldn't be where we are today without Digital Tsunami.