Time Lapse
April 8, 2017
Time lapse sequences are created by producing a series of images (taken at regular intervals), played in rapid succession as a video.
Stop-motion photography has conveyed movement since the days of the Zoëtrope and it's predecessors.
The application can be to compress many years of a construction project into a few minutes or to show clouds and shadows crossing a landscape.
Digital Tsunami produces timelapse sequences of urban and rural environments.
From Our Clients
Andrew was able to create an entirely new website in a short period of time and to budget. He and his team worked very well with both our Marketing and IT team.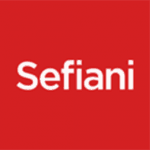 We are delighted with our new website and early feedback from clients and associates is very positive.
The overall impression is that it is a very professional, informative website and conveys the feeling that Sefiani is a quality organisation with skilled, friendly staff.
Thank you for all your help and patience in working with us for this successful outcome.
You have demonstrated patience, perseverance, attention to detail and a rare ability to perceive what was needed even when we didn't. We are delighted with the site, it performs and looks great and our enquiry rate since it superseded our previous website has already increased by 20%.
When I need a comprehensive online strategy and innovative solutions to achieve results for an important client, Andrew is the only person I need to call.
This is fantastic. Thank you. I really appreciate all the work you have done for us!