A brand advocacy based on agility
October 27, 2021
What lessons can be distilled from 25 years of delivering visual assets and digital solutions?
The only constant is change
Agility drives innovation
Innovation delivers growth
Founded by visionaries after a dinner table conversation at the advent of the World Wide Web, a privately owned digital agency grew to deliver solutions to globally recognised brands.
Requiring a brand name to dramatically reflect the anticipated global technological and communications revolution, the founders invented "Digital Tsunami".
The tidal wave of change since late last century has transformed every aspect of our business, social and personal lives. In the developed world, everything we do and everything we touch is digitally connected.
The last two years have accentuated this, from WTF! to WFH.
Businesses have faced the option of closing their doors or opening their minds.
Nothing is constant
Everything changes
We must adapt
Digital Tsunami has recognised that many companies do not have in-house marketing teams, and do not engage external agencies. Their need for effective marketing strategy and visual assets remains unfulfilled, and consequently, so do many opportunities for growth.
Our solution to this clear need, is an 'in-house Creative Counsel', with the advantages of an internal resource, but without the overhead of a traditional agency.
We call this new model: 'Brand Advocate'.
Brand Advocate offers you a dedicated team-member; embedded in your organisation; with a proven track record, decades of expertise, and extraordinary agility and creativity, the flexibility to accommodate scalable business demands, and a pro-active approach to stimulate opportunities.
Every day is a new day.

Expand your tomorrow with Brand Advocate today!


Digital Tsunami has delivered effective solutions to globally recognised clients across six continents, numerous languages and an extensive range of sectors:
From Our Clients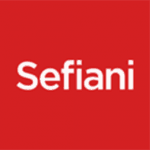 We continue to be impressed by the standard of service and advice. We not only get quality web design and implementation, but also honest feedback and suggestions which are crucial to the final product.
With a brief timeline to ensure we had a web presence and launch coinciding with our 10 year anniversary, Digital Tsunami delivered. On time. On budget. Great Effort!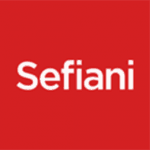 We are delighted with our new website and early feedback from clients and associates is very positive.
The overall impression is that it is a very professional, informative website and conveys the feeling that Sefiani is a quality organisation with skilled, friendly staff.
Thank you for all your help and patience in working with us for this successful outcome.
I recently engaged Digital Tsunami to design and build my 60-page website. I'm a website copywriter who relies heavily on web-generated business, so my own online presence needs to be impeccable.
The solution that Digital Tsunami supplied is brilliant. It meets my needs perfectly; it's clean, bold, elegant, fast, and easy to edit. I've had lots of very positive feedback about it, and since launch, my request for quote rate and conversion rate have increased markedly.
The team at Digital Tsunami was incredibly responsive, delivering a solution well ahead of deadline. Their technical knowledge was exceptional, they were innovative, and they were very meticulous. What's more, they understood my business and technical requirements and translated them into a user-friendly, refined, professional site which is conceptually simple and cohesive.
I have no hesitation in recommending the website design services of Digital Tsunami to any business .. that needs a stand-out online presence.
For providing a reliable, fast, and well maintained hosting service for business websites, I recommend Andrew and his company Digital Tsunami. The technical support given has been above and beyond, their hosting the fastest I have experienced, and is very well maintained with no issues.
Andrew certainly bends over backwards for his new and current clients, and I can tell he genuinely cares about providing nothing short of an outstanding service.