building brands!
May 14, 2022
Since the mid 1990's, Digital Tsunami has contributed to the birth and growth of brands in the building, construction and engineering sector.
These contributions have encompassed extraordinary visuals, multi-national companies, multi-lingual videos, massive infrastructure projects and identity for start-up enterprises. Literally building brands!
Digital Tsunami has built websites for the 8 billion dollar property portfolio of Investa, the 23 country span of construction giant Leighton Asia (a client for over a decade), and the award-winning architectural practice InArc.
The latest client in this sector is a Sydney start-up simplifying construction delivery software with a SaaS solution. Classifai launched in mid-May 2022 with a website and video promoting key benefits of the software.
Digital Tsunami closely collaborated with the founders of Classifai to refine the identity and implement a branding and marketing strategy* to ensure branding consistency across all client touchpoints, including a 'teaser' launch video, LinkedIn company page and a Classifai YouTube channel.
*Strategic marketing and sales enablement Poignand Consulting was introduced to the client and was fundamental in developing the brand and marketing strategy documentation for Classifai.
Photography was produced and sourced; electronic sales deck and video templates were designed; company pages for social platforms were created and standardised; business cards were designed.
Over 25 years, Digital Tsunami has created aerials of a wind farm in Inner Mongolia, a coffee-table book for a luxury apartment complex, photography of a new Canberra suburb, a responsive website for a Caribbean housing estate builder, digital signage for a Sydney multi-storey office building, and an innovative website for an Australian construction sector recruitment firm.
If your enterprise is in the building, construction and engineering sector, within EMEA (Europe / Middle East / Africa), Australia or the Asia/Pacific region, contact Digital Tsunami today to learn how you could benefit from what we term 'communications evolution'.
From Our Clients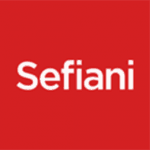 Digital Tsunami has supported us for many years now, and we continue to be impressed by the standard of service and advice. We not only get quality web design and implementation, but also honest feedback and suggestions which are crucial to the final product.
Digital Tsunami is able to discuss ideas with us and then develop them into a practical solution online, and this 'team' effort ensures the results are of the highest quality.
When our website is the first thing people look to when making an assessment on our company, I'm pleased to know that we have Andrew and his team behind us.
Digital Tsunami's work for Leighton International has been of an extremely high quality, highly responsive and flexible in approach. Andrew and his team worked with us to understand our needs and find the most appropriate solutions.
Andrew W Morse and the Digital Tsunami team are world class, creative professionals in the challenging and highly competitive business of web page design and utilisation.
He understands business, he understands marketing, he understands communication and he understands design. And most importantly, his web pages pay for themselves within weeks of going online.
.. organised, meticulously detailed and yet flexible - always serving client needs to the highest standards. From a client perspective, you can expect high quality, timely completion and minimal fuss.
Digital Tsunami provided an outstanding service throughout the whole web development process. Andrew spent extensive time early on to understand our business in order to provide additional conceptual and strategic contributions to the brand and corporate identity of Kinetic Defence Services to ensure the message was clear, precise and appealing to the target audience.
The development process was smooth and efficient and enabled us to have an input throughout to guarantee total satisfaction with the final look and feel of the site.