Hanas windfarm video
Close
Overview
Hanas New Energy is a natural gas and renewable energy producer in China's far northern Ningxia Hui Autonomous Region (adjacent to Inner Mongolia).
As part of the transformation of the power generation sector in China, Hanas is generating energy via renewable sources to replace the coal which has been so prevalent in China for decades.
To showcase the 250 wind towers which Hanas has installed in Ningxia, Digital Tsunami shot time-lapse sequences and aerials of the Wei Li Jing windfarm, three hours south of Yinchuan.
The camera teams departed the hotel at three in the morning in order to arrive on location in time to capture the stunning dawn skyscape. In the winter chill, we welcomed the offer of faux fur Russian military hats and faux Chinese military full-length coats.
Naturally located in a high wind area, where thousands of kilometres of desert provide no resistance, the wind provided some challenge to the UAV pilot as he flew the DJI Inspire One past the massive Vestas wind turbines and 30 metre blades.
The resulting video, cut to an evocative piece of music, conveys the immensity of these 80 metre high towers, each generating 2 MW of power.
The footage was shot in 4K, edited with precision and mastered in 4k for presentation to government and bank officials and Vestas executives and a low-res version posted to Vimeo.
Details
| | |
| --- | --- |
| Client: | Hanas New Energy Group |
| Solution/s: | aerials |
| Sector/s: | energy & environment, resources |
| Region/s: | Asia/Pacific |
| Language/s: | English, Mandarin |
| Scope: | video production, post-production |
| Features | 4K aerials |
From Our Clients
You are a true professional Andrew, and your team was very impressive.
The results will be seen around the globe shortly as we embark on our new advertising campaign. I do greatly appreciate the extra lengths you went to under difficult circumstances, to help us achieve our goal.
Thank you for the development of an updated brand image for Wah Yuet in China.
While originally contracted to produce a video highlighting Wah Yuet's manufacturing capabilities, it was apparent very quickly that your understanding of our requirements, combined with your experience, were the perfect fit to create a new logo and style guidelines for the company. While relatively small in scope, you were dedicated to the success of the project and I am pleased to say that you hit the bullseye!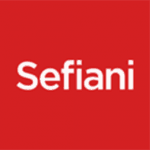 Digital Tsunami has supported us for many years now, and we continue to be impressed by the standard of service and advice. We not only get quality web design and implementation, but also honest feedback and suggestions which are crucial to the final product.
Digital Tsunami is able to discuss ideas with us and then develop them into a practical solution online, and this 'team' effort ensures the results are of the highest quality.
When our website is the first thing people look to when making an assessment on our company, I'm pleased to know that we have Andrew and his team behind us.
The launch .. was a success. We were able to present this live on a Wireless connection during our Sydney, Australia sales conference on a location with very limited internet bandwidth. This proves the technology used .. renders light webpages which are easy to download on a browser.
Comments I've heard from our employees were all positive and reflected precisely what we were looking for: a simple but concise, clean and effective webpage.
We acknowledge the timeframe given to you was extremely short but nevertheless you have sucessfully delivered the project on schedule .. the critical success factor was communication and availability of Digital Tsunami's team.
I am very glad we were able to partner with such a professional team as yours and I am confident any other initiatives with you will be as successful.
Thank you for all your efforts in creating our new website which achieves our agreed objectives : elegantly smart, yet understated, professional and easy to use.