Hanas windfarm video
Close
Overview
Hanas New Energy is a natural gas and renewable energy producer in China's far northern Ningxia Hui Autonomous Region (adjacent to Inner Mongolia).
As part of the transformation of the power generation sector in China, Hanas is generating energy via renewable sources to replace the coal which has been so prevalent in China for decades.
To showcase the 250 wind towers which Hanas has installed in Ningxia, Digital Tsunami shot time-lapse sequences and aerials of the Wei Li Jing windfarm, three hours south of Yinchuan.
The camera teams departed the hotel at three in the morning in order to arrive on location in time to capture the stunning dawn skyscape. In the winter chill, we welcomed the offer of faux fur Russian military hats and faux Chinese military full-length coats.
Naturally located in a high wind area, where thousands of kilometres of desert provide no resistance, the wind provided some challenge to the UAV pilot as he flew the DJI Inspire One past the massive Vestas wind turbines and 30 metre blades.
The resulting video, cut to an evocative piece of music, conveys the immensity of these 80 metre high towers, each generating 2 MW of power.
The footage was shot in 4K, edited with precision and mastered in 4k for presentation to government and bank officials and Vestas executives and a low-res version posted to Vimeo.
Details
| | |
| --- | --- |
| Client: | Hanas New Energy Group |
| Solution/s: | aerials |
| Sector/s: | energy & environment, resources |
| Region/s: | Asia/Pacific |
| Language/s: | English, Mandarin |
| Scope: | video production, post-production |
| Features | 4K aerials |
From Our Clients
.. organised, meticulously detailed and yet flexible - always serving client needs to the highest standards. From a client perspective, you can expect high quality, timely completion and minimal fuss.
Andrew has a unique understanding of global business communication, combined with proven creativity in concept, design and production. He is extremely responsive to client's requirements and has the ability to adapt and implement solutions extremely quickly in competitive markets.
Thanks very much for the speed & professionalism with which you continue to service our needs, despite the fact that this is provided pro bono !
Your ongoing generosity in donating the services of Digital Tsunami to Foodbank is appreciated more than you know. We, and the 30,000 people a day you help us feed, are indebted to you.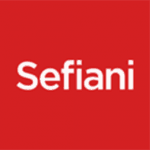 Digital Tsunami has supported us for many years now, and we continue to be impressed by the standard of service and advice. We not only get quality web design and implementation, but also honest feedback and suggestions which are crucial to the final product.
Digital Tsunami is able to discuss ideas with us and then develop them into a practical solution online, and this 'team' effort ensures the results are of the highest quality.
When our website is the first thing people look to when making an assessment on our company, I'm pleased to know that we have Andrew and his team behind us.
With a brief timeline to ensure we had a web presence and launch coinciding with our 10 year anniversary, Digital Tsunami delivered. On time. On budget. Great Effort!