LinkedIn connections: Real or not?
March 31, 2022
Hong Kong LinkedIn Consultant Steve Bruce has posted "Fake Profiles & Fake Connection Requests are a Growing Problem on LinkedIn"
Researchers at Stanford Internet Observatory have revealed a network of 1,000+ LinkedIn profiles from 70+ companies that are using Ai computer-generated images with fake pictures and details.
This emphasises the necessity for selectivity in accepting connection requests.
LinkedIn launched in 2003. Very soon after, some individuals published their email address and number of first level connections after their name, which enabled anyone to send a connection request to be automatically accepted, as the person was an Linked In Open Networkers (LiON).
LinkedIn is an exceptionally valuable tool with the original concept of a network of professionals making referrals exclusively from current / former colleagues to prospective employers / clients. How this is approached is subject to personal preference, however, LiONs were subverting the personal validation model.
For years, I actively worked to maintain the number of my first level connections to below 499, as I considered that having '500+ connections' somehow categorised me along with promiscuous LiONs with their vast and essentially meaningless networks. Over decades I was not able to practically maintain this conceit, but I have endeavoured to ensure that my first level connections are meaningful and people with whom I have (or can) collaborate on projects.
For anyone in recruitment, having as many first level connections as possible, naturally increases the spread of your network, and increases the potential to find precisely the right candidate for a role. With 260 million people* in over 100 countries at the time, that was a phenomenal reach. *(as of February 2022, there were 810 million profiles).
Humans have a primal desire to collect (as is clearly explained in John Naish's insightful book "Enough"), and so some people are purely interested in numbers for the perceived cachet of being 'popular', or for the financial benefit of monetising these connections.
On more than one occasion, a personal acquaintance asked for a professional reference. As I had not collaborated in any work / project environment with these people, I politely explained that I was happy to attest to their character, but could not extend this to a professional referral. In one case, the request came from a young person who had successively changed jobs no less frequently than every twelve months! How could I put my reputation behind vouching for a person who would likely leave their new employer within a year?
In 2004, a futurist I contacted, said he would only connect after we had met in person. Consequently, I coined the acronym LAM for "Link After Meeting", and posed the question "Are you a LiON or a LAM(b)?"
We all receive connection requests from people we have not met. Some are legitimately friends of friends who are able to mutually benefit from the connection. Some are people starting out on careers and wishing to interact and learn. Others are casually or cynically looking to benefit with the merest of motivations.
Today, in addition to connection requests from people intent on capitalising on your network without any valid contribution, there are these fake identities spamming us with requests. In both cases, the response should be to deny the connection AND also aid LinkedIn to identify these spammers by clicking "I do not know this person".
Your legitimate network is devalued if you do otherwise.
From Our Clients
Andrew W Morse and the Digital Tsunami team are world class, creative professionals in the challenging and highly competitive business of web page design and utilisation.
He understands business, he understands marketing, he understands communication and he understands design. And most importantly, his web pages pay for themselves within weeks of going online.
Thanks very much for the speed & professionalism with which you continue to service our needs, despite the fact that this is provided pro bono !
Your ongoing generosity in donating the services of Digital Tsunami to Foodbank is appreciated more than you know. We, and the 30,000 people a day you help us feed, are indebted to you.
I am very happy with my new website from Digital Tsunami.
Not only did they design it, they also created my logo, and gave me valuable advice and professional feedback.
Through Digital Tsunami, my website now looks professional, easy to navigate and (through my customised CMS), easy to update.
Thanks to you and the Taishan production crew. Andy and the rest of the team were outstanding. Their professionalism was evident the entire time and they seemed to build a nice relationship with the factory employees, which led to a real spirit of cooperation. My sincere thanks for a job extremely well done.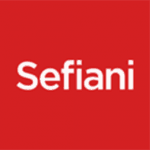 Digital Tsunami has supported us for many years now, and we continue to be impressed by the standard of service and advice. We not only get quality web design and implementation, but also honest feedback and suggestions which are crucial to the final product.
Digital Tsunami is able to discuss ideas with us and then develop them into a practical solution online, and this 'team' effort ensures the results are of the highest quality.
When our website is the first thing people look to when making an assessment on our company, I'm pleased to know that we have Andrew and his team behind us.