Cohesive marketing for luxury apartments
November 26, 2015
Digital Tsunami offers an extensive range of solutions. It is rare that a client requires ALL these are delivered within a single project, however recently this was the case.
In July, founder of Digital Tsunami and veteran marketing professional Andrew W Morse, was commissioned as Creative Director for the promotion of 168 luxury apartments in Yinchuan, China. His responsibility was vision and strategy for the launch of this exceptional property.
Master Residences Yinchuan is an exclusive residential precinct in northern China. The capital of the autonomous Ningxia region, Yinchuan is the seat of the Hui people, adjacent to Inner Mongolia, and a key stop on the Silk Road, which was the ancient overland trade route between Europe and the Orient. This has become even more important as Beijing implements the 'One Belt, One Road' policy (acronym: OBOR).
The three towers of the Master Residences Yinchuan exemplify the best of East and West. Sinuous curves on the exterior pay homage to the shifting sand dunes of the surrounding desert. The technology throughout the site is global best-of-breed, with 66 suppliers from around the globe contributing their expertise and superlative products to make these apartments among the most contemporary and innovative residences in China today.
Within four months, an international team produced a comprehensive range of bilingual advertising materials, marketing collaterals and premiums, including:
branding, brandline and identity
computer graphics

city, precinct, exteriors and interiors

copywriting (English and simplified Chinese characters)
online
premiums

a debossed leather notepad and branded executive pen in a presentation case
a luxury branded carry bag

press
print

letterhead and envelopes
a presentation folder
a diecut foiled invitation card, metallic paper envelope and hand stamped wax seal with silk tassel
a bilingual retractable banner
dual language 4 page datasheets
bilingual 48 page softbound booklet
bilingual 106 page hardbound owner's book
bilingual 248 page hardbound technical book

video production

4K aerials
three bilingual videos
a printed video 'book' with auto-playing integrated video screen
To accurately reflect the extraordinarily high standards of the property, an uncompromising quality of all marketing materials was imperative. Together with the client Master Real Estate, and team at graphic design house Yaean Design, Shanghai, the design and production of all print materials was of an exceptionally high standard. Spot UV was often used to add subtle but distinctive branding.
This project is a perfect example of the production of a cohesive marketing campaign across all digital and tactile media. The experience of the team at Digital Tsunami was perfectly suited to ensuring a consistent implicit and explicit message throughout all online and offline touchpoints.
Contact Digital Tsunami today to discuss the 'Communications Evolution' of your brand.
From Our Clients
Thank you for all your efforts in creating our new website which achieves our agreed objectives : elegantly smart, yet understated, professional and easy to use.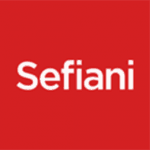 We continue to be impressed by the standard of service and advice. We not only get quality web design and implementation, but also honest feedback and suggestions which are crucial to the final product.
I recently engaged Digital Tsunami to design and build my 60-page website. I'm a website copywriter who relies heavily on web-generated business, so my own online presence needs to be impeccable.
The solution that Digital Tsunami supplied is brilliant. It meets my needs perfectly; it's clean, bold, elegant, fast, and easy to edit. I've had lots of very positive feedback about it, and since launch, my request for quote rate and conversion rate have increased markedly.
The team at Digital Tsunami was incredibly responsive, delivering a solution well ahead of deadline. Their technical knowledge was exceptional, they were innovative, and they were very meticulous. What's more, they understood my business and technical requirements and translated them into a user-friendly, refined, professional site which is conceptually simple and cohesive.
I have no hesitation in recommending the website design services of Digital Tsunami to any business .. that needs a stand-out online presence.
The services provided included the registration of our domain name, establishment of our email accounts, and development & hosting of our website, were all executed rapidly and effectively. We also appreciate the service of upgrading our list of 150 shelf company names (in Chinese characters and English) every 2 weeks.
We valued the high level of creative design provided by Digital Tsunami, both for the website and the corporate identity.
It is clear from the enthusiasm and professionalism shown, that Digital Tsunami views each client as a long term partner contributing ideas above and beyond the development of the site and we look forward to involving them in future marketing initiatives.