Master Residences responsive site
Close
Overview
Master Residences Yinchuan is an exclusive, luxury residential precinct in a 'future city' in northern China.
to reflect this, the brandline was created: 'Oasis in the Heart of the City'.
Yinchuan is the capital of the autonomous Ningxia region, seat of the Hui people, adjacent to Inner Mongolia, and a key stop on the Silk Road, which was the ancient overland trade route between Europe and the Orient.
The three towers of the Master Residences Yinchuan exemplify the best of East and West. Sinuous curves on the exterior pay homage to the shifting sand dunes of the surrounding desert. The technology throughout the site is best-of-breed, and suppliers from around the globe contributed their expertise and superlative products to make these apartments among the most contemporary and innovative residences in China today.
Founder of Digital Tsunami, Andrew W Morse was appointed Creative Director of the marketing for the Master Residences Yinchuan in July 2015. His responsibility was vision and strategy for the launch of this exceptional property. Although an app, video and website were in development, these were revitalised with fresh ideas to comply with a new strategy and a raft of print collaterals. A responsive site was developed, maximising the impact of dramatic photography by Derryck Menere, of the finished buildings and apartments for all desktop and mobile devices.
Within two months, an international team had produced branding and a range of bilingual advertising materials, marketing collaterals, photography, premiums, print and video.
This project is a perfect example of the production of a cohesive marketing campaign across all digital and tactile media. The experience of the team at Digital Tsunami was perfectly suited to ensuring a consistent implicit and explicit message throughout all online and offline touchpoints.
Details
| | |
| --- | --- |
| Client: | Master Real Estate |
| Solution/s: | mobile, web |
| Sector/s: | real estate |
| Region/s: | Asia & Pacific |
| Language/s: | English, Mandarin |
| Scope: | branding, copywriting, online, photography, premiums, print, strategy, video |
| Features | liaison (Hong Kong, Shanghai, Yinchuan) |
From Our Clients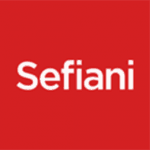 We are delighted with our new website and early feedback from clients and associates is very positive.
The overall impression is that it is a very professional, informative website and conveys the feeling that Sefiani is a quality organisation with skilled, friendly staff.
Thank you for all your help and patience in working with us for this successful outcome.
Thank you for the development of an updated brand image for Wah Yuet in China.
While originally contracted to produce a video highlighting Wah Yuet's manufacturing capabilities, it was apparent very quickly that your understanding of our requirements, combined with your experience, were the perfect fit to create a new logo and style guidelines for the company. While relatively small in scope, you were dedicated to the success of the project and I am pleased to say that you hit the bullseye!
.. very knowledgeable, creative and patient while also pushing me to work through the many decisions such a project involves.
Once again, thanks for your promptness and partnership.
The current challenge of my job at Abbott is one of the greatest I've faced in 25 years of IT career. It's reassuring to know I can count on people like you when things go wrong.
Andrew W Morse and the Digital Tsunami team are world class, creative professionals in the challenging and highly competitive business of web page design and utilisation.
He understands business, he understands marketing, he understands communication and he understands design. And most importantly, his web pages pay for themselves within weeks of going online.