Master Residences property photography
Close
Overview
Master Residences Yinchuan is an exclusive, luxury residential precinct in northern China consisting of 168 luxury apartments.
Yinchuan is the capital of the autonomous Ningxia region, adjacent to Inner Mongolia, and a key stop on the ancient overland 'Silk Road' trade route between Europe and the Orient.
The three towers of the Master Residences Yinchuan exemplify the best of East and West. Sinuous curves on the exterior pay homage to the shifting sand dunes of the surrounding desert. The technology throughout the site is best-of-breed, and suppliers from around the globe contributed their expertise and superlative products, to ensure that these apartments among the most contemporary and innovative residences in China today.
The developer of the  needed to achieve 'cut through' in a congested property market.
To determine the vision and strategy to launch this exceptional property, Master Real Estate appointed the founder of Digital Tsunami, Andrew W Morse to the role of Creative Director in July 2015.
Photography was required to showcase the apartments: townhouses (with private gardens), simplex (single level) and duplex (dual level) units and (dual-level) penthouses with roof gardens. Derryck Menere of Shanghai shot key interiors, exteriors, and basement operations. Supplemented by two professors of photography and Andrew W Morse's own photography, these images appeared in print, press, online and video collaterals.
This project is a perfect example of the production of a cohesive marketing campaign across all digital and tactile media. The experience of the team at Digital Tsunami was perfectly suited to ensuring a consistent implicit and explicit message throughout all offline and online touchpoints.
Details
| | |
| --- | --- |
| Client: | Master Real Estate |
| Solution/s: | photography |
| Sector/s: | real estate |
| Region/s: | Asia & Pacific |
| Language/s: | English, Mandarin |
| Scope: | branding, copywriting, online, photography, premiums, press, print, strategy, video |
| Features | liaison (Hong Kong, Shenzhen, Shanghai, Yinchuan) |
From Our Clients
Andrew W Morse and the Digital Tsunami team are world class, creative professionals in the challenging and highly competitive business of web page design and utilisation.
He understands business, he understands marketing, he understands communication and he understands design. And most importantly, his web pages pay for themselves within weeks of going online.
Thanks to you and the Taishan production crew. Andy and the rest of the team were outstanding. Their professionalism was evident the entire time and they seemed to build a nice relationship with the factory employees, which led to a real spirit of cooperation. My sincere thanks for a job extremely well done.
Your team has been great to work with. Tamara is very quick to catch on to things and Amir's code and CSS has impressed David due to its' simplicity and elegance.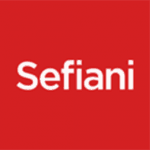 Digital Tsunami has supported us for many years now, and we continue to be impressed by the standard of service and advice. We not only get quality web design and implementation, but also honest feedback and suggestions which are crucial to the final product.
Digital Tsunami is able to discuss ideas with us and then develop them into a practical solution online, and this 'team' effort ensures the results are of the highest quality.
When our website is the first thing people look to when making an assessment on our company, I'm pleased to know that we have Andrew and his team behind us.
We have been a client of Digital Tsunami now for a number of years.
As an ASX listed company, we seek reliability with our suppliers. Digital Tsunami have proven they are reliable and trustworthy multiple times.
We host multiple websites and services through them, and use them for technical and creative work.
There has never been an issue, they are always on top of all technical details, and simply provide the best possible solution around a given budget, and get things right first time. Clearly they have excellent quality controls and that shows in their services.