AIT graduation address
November 29, 2015
It was a great honour to address the graduating class of the Academy of Information Technology (ait.edu.au) on Friday night.
This cohort of graduates included recipients of: Bachelor of Information Technology (mobile app development), Bachelor of Interactive Media, Degree of Digital Media Technologies and Diploma of Software Development.
This diversity of disciplines covers the extensive range of projects which I have been fortunate to be involved over my career(s). As I noted, current graduate can fully expect to have three careers over their working life, and of those roles, some may not yet even exist!
After 36 years in film, television and digital media, the attributes I emphasised were professionalism, passion and persistence.
Serendipitously, the AIT Sydney campus in Ultimo is located in the same building at which I worked as Production Manager for television studio and corporate video company Broadcom, in 1986.
This connection allowed me to speak of the consistently exponential rate of change over the last three decades, and even earlier, when I was programming a mainframe computer with punch-cards!
I spoke of the joy of life-long learning, the magnifying effect of creative collaboration and the luck which seems to endow people who work hard.
With practical suggestions, personal anecdotes, and memorable quotations, my intention was to inspire and encourage graduates to approach their chosen disciplines with rationalism and rigour.
During the post-graduation celebrations, it was a pleasure to meet so many of academics and students, and take a tour of what was once my office!
From Our Clients
I could not be more delighted. Once again Thank You. You and your team at Digital Tsunami have been incredible.
I am very happy with my new website from Digital Tsunami.
Not only did they design it, they also created my logo, and gave me valuable advice and professional feedback.
Through Digital Tsunami, my website now looks professional, easy to navigate and (through my customised CMS), easy to update.
Thanks to you and the Taishan production crew. Andy and the rest of the team were outstanding. Their professionalism was evident the entire time and they seemed to build a nice relationship with the factory employees, which led to a real spirit of cooperation. My sincere thanks for a job extremely well done.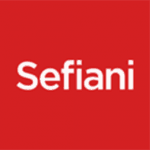 We are delighted with our new website and early feedback from clients and associates is very positive.
The overall impression is that it is a very professional, informative website and conveys the feeling that Sefiani is a quality organisation with skilled, friendly staff.
Thank you for all your help and patience in working with us for this successful outcome.
We have been a client of Digital Tsunami now for a number of years.
As an ASX listed company, we seek reliability with our suppliers. Digital Tsunami have proven they are reliable and trustworthy multiple times.
We host multiple websites and services through them, and use them for technical and creative work.
There has never been an issue, they are always on top of all technical details, and simply provide the best possible solution around a given budget, and get things right first time. Clearly they have excellent quality controls and that shows in their services.