AIT graduation address
November 29, 2015
It was a great honour to address the graduating class of the Academy of Information Technology (ait.edu.au) on Friday night.
This cohort of graduates included recipients of: Bachelor of Information Technology (mobile app development), Bachelor of Interactive Media, Degree of Digital Media Technologies and Diploma of Software Development.
This diversity of disciplines covers the extensive range of projects which I have been fortunate to be involved over my career(s). As I noted, current graduate can fully expect to have three careers over their working life, and of those roles, some may not yet even exist!
After 36 years in film, television and digital media, the attributes I emphasised were professionalism, passion and persistence.
Serendipitously, the AIT Sydney campus in Ultimo is located in the same building at which I worked as Production Manager for television studio and corporate video company Broadcom, in 1986.
This connection allowed me to speak of the consistently exponential rate of change over the last three decades, and even earlier, when I was programming a mainframe computer with punch-cards!
I spoke of the joy of life-long learning, the magnifying effect of creative collaboration and the luck which seems to endow people who work hard.
With practical suggestions, personal anecdotes, and memorable quotations, my intention was to inspire and encourage graduates to approach their chosen disciplines with rationalism and rigour.
During the post-graduation celebrations, it was a pleasure to meet so many of academics and students, and take a tour of what was once my office!
From Our Clients
.. very knowledgeable, creative and patient while also pushing me to work through the many decisions such a project involves.
I'm very pleased with my new website. Clean, crisp and well-ordered. Many thanks to Andrew and the team at Digital Tsunami for their speedy work and dedicated follow up, ensuring a glitch-free launch!
By taking the time to understand our business, industry and vision, Digital Tsunami created a site that truly reflected our leadership position in the market and our strategic direction.
Digital Tsunami's expertise in visual design, photography, website navigation and business writing, resulted in an extremely effective website.
The project was expertly managed from end to end which resulted in a fast and efficient process.
Your team has been great to work with. Tamara is very quick to catch on to things and Amir's code and CSS has impressed David due to its' simplicity and elegance.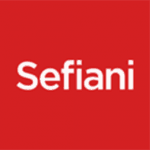 Digital Tsunami has supported us for many years now, and we continue to be impressed by the standard of service and advice. We not only get quality web design and implementation, but also honest feedback and suggestions which are crucial to the final product.
Digital Tsunami is able to discuss ideas with us and then develop them into a practical solution online, and this 'team' effort ensures the results are of the highest quality.
When our website is the first thing people look to when making an assessment on our company, I'm pleased to know that we have Andrew and his team behind us.