China's 13th Five Year Plan
November 23, 2015
In the wake of the adoption of the 13th Five-Year Plan (2016-2020), by the Fifth Plenary Session of the 18th Communist Party of China (CPC) Central Committee, a seminar was held in Sydney to hear the views of distinguished China-watchers.
Hosted by the Australia China Business Council and AustCham Beijing, attendees heard insights from Laurie Smith, Tracy Colgan and Dr Alice de Jonge at the event entitled "Explaining the 十三五 (13th Five-Year Plan)".
The China Daily reports that 'green development' is a key component, and that "Development must rest on the basis of innovation". The "allocation of labor, capital, land, technology and management will be focused on stimulating entrepreneurship, so that new technology, industries and business models will prosper." This is a very positive sign of a country which has experienced extraordinary growth and may now seek to further capitalise on the financial and intellectual capital of its growing middle class.
After spending three of the last four months in China, creating and purchasing rights to a range of media including music, photography, print and video, it was interesting to hear the panelists views on the current government policy and enforcement of respect and defence of Intellectual Property (IP) rights. The rapid and sustained growth in China has not always been considerate of rights owners.
I first visited China in 1986 and was there last month. During those three decades, I have worked for a great variety of Chinese companies. I have witnessed a casual attitude to copyright and on occasion, conscious theft. Just recently, I was told that '"Nobody worries about copyright in China, not even the copyright owners"! It was my obligation and responsibility to present the view that all creative producers have an obligation to respect and pay for any materials we utilise for commercial purposes.
When I first worked with The Disney Company in Hong Kong in the early nineties, the office had a headcount of 16. I was told that of these staff, 12 were copyright lawyers! While they faced the massive task of locating and stopping the production of products for which Disney received no royalties, their highest priority was to find the 'bad Mickeys'. Soft toys and likenesses in purple and green or with misplaced ears. These were deemed to be more damaging to the brand than the 'good Mickeys' in which at least, the world-famous mouse's appearance was accurate.
It is well known that in a mature market like Japan, Hollywood celebrities have earned considerable sums for a print ad or television commercial promoting alcohol or other products. These ads are often exclusive to Japan. The same appeal for European and US actors applies in China, where billboards in airports align the image of a French actress with a local car brand. These are so prominent that they must be completely legitimate.
However, recently when in a smaller city in China, I saw large likenesses of Brad Pitt and of Angelina Jolie promoting Chinese herbal products. It is highly possible that some of these ads are unauthorised.
Many people outside of China consider that while there is great progress in the increased sophistication of Chinese government policy on IP issues, the real impetus for enforcement will emanate from Chinese entrepreneurs and companies which are investing in R&D and have patents and products, software and systems, which contain valuable copyright, and which they will seek to defend from potential internal and international compromise.
The 13th Five-Year Plan can give some hope that protection of IP in China is advancing.
The image used for this article is that of a modified and cropped former 100 yuan currency note, for which no copyright has been impinged!
From Our Clients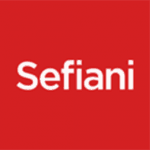 We continue to be impressed by the standard of service and advice. We not only get quality web design and implementation, but also honest feedback and suggestions which are crucial to the final product.
We are all very happy with the new website and believe it captures the essence of the Group One brand.
Andrew and colleagues were able to assist at every step of the website production process, providing a sleek layout with high quality images. We would like to thank the Digital Tsunami team for an excellent job.
I worked with Andrew on a photography project that involved a high level of visual complexity for a multinational client. Andrew was clear and professional in his briefing, but at the same time, was open to other ideas and approaches.
Andrew and his team at Digital Tsunami were the developers behind our micro site for Fearless.
I like the way they work (efficient, effective) and delivered a great site, on time.
Our take-away menu advertised TamarindThai.com.au, even though the site didn't exist.
Digital Tsunami offered great ideas and design to set up a professional website that matches our name, ideas and style of the restaurant.
Andrew is very knowledgeable IT professional and he never hesitated to see and consult us in the restaurant.