Q4: hyperlapse and the long tail
July 17, 2019
A dramatic hyperlapse video and a website for a China access control manufacturer were among the projects which Digital Tsunami completed in the fourth quarter of calendar year 2019.
The company continued to deliver effective digital communications to a diversity of business sectors across the globe.
After over twenty years of providing technologically advanced solutions, it is unsurprising that many of our projects are the result of referrals and returning clients.
Some clients are so delighted with our work that they become 'serial clients', returning to us again and again, as they establish or work for different brands.
It is even more gratifying when a client returns after many years since a previous collaboration. An Austrian company for whom we shot photography in Guilin, China in 2005, recently asked us to quote another photographic shoot in China. For other project we are preparing to shoot in Australia's remote Northern Territory and at a manufacturing plant in rural Thailand
In 2011, we produced branding and photography for an American-owned manufacturing plant in China. In April, we developed a website and will shoot photography for the same factory in July. Now part of a Swiss owned, global security group with origins in 1862, we are liaising with the APAC head office in Australia.
Many of our referrals reflect this multi-national context. A contact from Hong Kong referred us to an Israeli firm, wanting to shoot video of their product at an Irish pub in Melbourne, on St Patrick's Day! We are grateful to another client who referred us to multiple prospects this quarter.
In pro bono support of Melbourne artist Rone, we enabled a hyperlapse shoot of Rone's EMPIRE installation in the streamline-moderne mansion, Burnham Beeches, Melbourne, Australia.
For the brands which we support in the engineering and manufacturing sector, we keep our technological understanding current by attending events such as the AusTech manufacturing and machine tool exhibition and the Industrial Evolution show, both held during National Manufacturing Week.
Latest technologies are in use by some of our clients; like the intensely high-pressure waterjet cutter (which cuts steel) and the non-invasive robotic x-ray equipment, recently purchased by Craig International Ballistics (a defence contractor to which we have delivered aerials, identity, photography, print, video and web solutions.
Throughout the quarter, we researched and prepared videos for: the Thai factory; Fiji underwater diving; Melbourne aerials; Adelaide 3D manufacturing; and continued consultations with a sustainable nutrition brand and a geo-surveying practice.
Digital Tsunami constantly strives to deliver 'Communications Evolution' to our clients. Our values of sustainability, diversity and efficiency are driving forces behind our objective of ensuring our clients achieve their aims, by communicating effectively with all their stakeholders, across all touch-points.
If your brand could benefit from more effective visual assets, contact Digital Tsunami today!
From Our Clients
.. exceptional service and experience across all elements of web development from interactive strategy and marketing through to interface design and project management.
.. a reliable and steadfast operator, with a keen sense of service. Innovative and contemporary, and operating within the upper echelon.
I happily recommend Andrew and the Digital Tsunami team.
I have dealt with many web marketing and support companies over the years, and have been very impressed with Digital Tsunami's response, advice and understanding of their field. I recommend talking to Andrew about your next web project.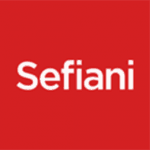 Digital Tsunami has supported us for many years now, and we continue to be impressed by the standard of service and advice. We not only get quality web design and implementation, but also honest feedback and suggestions which are crucial to the final product.
Digital Tsunami is able to discuss ideas with us and then develop them into a practical solution online, and this 'team' effort ensures the results are of the highest quality.
When our website is the first thing people look to when making an assessment on our company, I'm pleased to know that we have Andrew and his team behind us.
Digital Tsunami provided an outstanding service throughout the whole web development process. Andrew spent extensive time early on to understand our business in order to provide additional conceptual and strategic contributions to the brand and corporate identity of Kinetic Defence Services to ensure the message was clear, precise and appealing to the target audience.
The development process was smooth and efficient and enabled us to have an input throughout to guarantee total satisfaction with the final look and feel of the site.