Craig Defence video
Close
Overview
As a leading manufacturer of combat-proven body armour systems for defence force and police force personnel, ballistic glass and ballistic plates for aircraft, land transport and marine vessels Craig International Ballistics needs little introduction to armed forces in Australia. The company is ISO 9001 certified and has been producing security solutions since late last century.
However, all companies need to keep existing clients informed of recent developments and present their capabilities to national or international prospects.
Digital Tsunami was commissioned to produce a video to showcase the company. The objective was to convey the manufacturing capability, ISO 9001 certified processes, ballistics testing to international standards; and the quality of materials, personnel and practices.
To achieve this objective, Andrew W Morse first determined to deliver the video in 4K resolution. Secondly, an aerial camera operator and an experienced local videographer (with whom the director had previously worked) were contracted. Thirdly, the manufacturing complex was visited, to conceive a visual concept and plan the schedule for the shoot. Fourthly, a music track with an appropriately high tempo was selected. Fifthly, (because of the third step), we achieved a very high number of daily 'camera set ups' (individual camera shots). Sixthly, we filmed in Melbourne at the test centre and shot six locations on the one property. Finally, the footage was edited into a tight, powerful three minute video.
The client was provided with both 4K and HD files, and uploaded an HD version of the video to Vimeo, which was embedded into the website.
Digital Tsunami developed a responsive web presence for Craig International Ballistics in 2014, after delivering a new identity.
Details
| | |
| --- | --- |
| Client: | Craig International Ballistics |
| Solution/s: | video |
| Sector/s: | manufacturing, safety & security |
| Region/s: | Asia/Pacific |
| Language/s: | English |
| Scope: | video production and post-production |
| Features | aerials, 4K |
From Our Clients
Thank you for the development of an updated brand image for Wah Yuet in China.
While originally contracted to produce a video highlighting Wah Yuet's manufacturing capabilities, it was apparent very quickly that your understanding of our requirements, combined with your experience, were the perfect fit to create a new logo and style guidelines for the company. While relatively small in scope, you were dedicated to the success of the project and I am pleased to say that you hit the bullseye!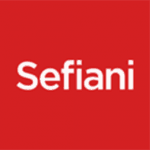 We continue to be impressed by the standard of service and advice. We not only get quality web design and implementation, but also honest feedback and suggestions which are crucial to the final product.
I have enjoyed working with you on this important project and have been particularly impressed by your company's professionalism. The speed and accuracy of your work has been first rate and your creative input has been instrumental to the success of the project.
Digital Tsunami provided an outstanding service throughout the whole web development process. Andrew spent extensive time early on to understand our business in order to provide additional conceptual and strategic contributions to the brand and corporate identity of Kinetic Defence Services to ensure the message was clear, precise and appealing to the target audience.
The development process was smooth and efficient and enabled us to have an input throughout to guarantee total satisfaction with the final look and feel of the site.
Andrew W Morse and the Digital Tsunami team are world class, creative professionals in the challenging and highly competitive business of web page design and utilisation.
He understands business, he understands marketing, he understands communication and he understands design. And most importantly, his web pages pay for themselves within weeks of going online.