Craig Defence video
Close
Overview
As a leading manufacturer of combat-proven body armour systems for defence force and police force personnel, ballistic glass and ballistic plates for aircraft, land transport and marine vessels Craig International Ballistics needs little introduction to armed forces in Australia. The company is ISO 9001 certified and has been producing security solutions since late last century.
However, all companies need to keep existing clients informed of recent developments and present their capabilities to national or international prospects.
Digital Tsunami was commissioned to produce a video to showcase the company. The objective was to convey the manufacturing capability, ISO 9001 certified processes, ballistics testing to international standards; and the quality of materials, personnel and practices.
To achieve this objective, Andrew W Morse first determined to deliver the video in 4K resolution. Secondly, an aerial camera operator and an experienced local videographer (with whom the director had previously worked) were contracted. Thirdly, the manufacturing complex was visited, to conceive a visual concept and plan the schedule for the shoot. Fourthly, a music track with an appropriately high tempo was selected. Fifthly, (because of the third step), we achieved a very high number of daily 'camera set ups' (individual camera shots). Sixthly, we filmed in Melbourne at the test centre and shot six locations on the one property. Finally, the footage was edited into a tight, powerful three minute video.
The client was provided with both 4K and HD files, and uploaded an HD version of the video to Vimeo, which was embedded into the website.
Digital Tsunami developed a responsive web presence for Craig International Ballistics in 2014, after delivering a new identity.
Details
| | |
| --- | --- |
| Client: | Craig International Ballistics |
| Solution/s: | video |
| Sector/s: | manufacturing, safety & security |
| Region/s: | Asia/Pacific |
| Language/s: | English |
| Scope: | video production and post-production |
| Features | aerials, 4K |
From Our Clients
Digital Tsunami provided an outstanding service throughout the whole web development process. Andrew spent extensive time early on to understand our business in order to provide additional conceptual and strategic contributions to the brand and corporate identity of Kinetic Defence Services to ensure the message was clear, precise and appealing to the target audience.
The development process was smooth and efficient and enabled us to have an input throughout to guarantee total satisfaction with the final look and feel of the site.
Our take-away menu advertised TamarindThai.com.au, even though the site didn't exist.
Digital Tsunami offered great ideas and design to set up a professional website that matches our name, ideas and style of the restaurant.
Andrew is very knowledgeable IT professional and he never hesitated to see and consult us in the restaurant.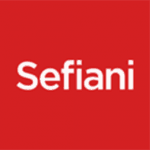 We are delighted with our new website and early feedback from clients and associates is very positive.
The overall impression is that it is a very professional, informative website and conveys the feeling that Sefiani is a quality organisation with skilled, friendly staff.
Thank you for all your help and patience in working with us for this successful outcome.
Andrew helped us to see the potential of video in bringing our new website to life.
He held our hand through the process, making it as undaunting as possible.
He delivered a great selection of videos (from a one-day shoot), that really tell the Foodbank story and will be a great addition to our communications.
Andrew and his team have supported Foodbank by providing web services for more than a decade.
In fact, they have just undertaken the first complete redevelopment of the original Foodbank website they built for us, and have been maintaining so ably since.
Andrew is creative and passionate and helps us to keep up, constantly looking for new ways to add value and improve our online communications channels.