Craig Ballistics identity
Close
Overview
Craig International Ballistics is a leading supplier of body armour to the Australian Defence Force (ADF) and Police Forces.
With an innovative approach to engineering, ISO:9001:2008 certification and a commitment to research and development, the company has earned a reputation for reliability, quality and performance in the supply of aircraft and marine armour panels, armoured vehicles, structural armour, covert and tactical body armour.
Craig International Ballistics is the leading Australian manufacturer of combat-proven body armour systems. After developing body armour for the ADF in East Timor, the DMO began purchasing body armour for troops in the Iraq and Afghanistan wars. Craig International has now supplied over 100,000 Soft Armour Inserts (SAI) and hard ballistic plates to both Defence and Local Police Forces and is the largest supplier of police body armour in Australia.
The company also specialises in manufacturing armoured Cash in Transit Vehicles and is a distributor of ballistic resistant glass for vehicles including the Bushmaster.
In the first step to delivering a new web presence for Craig International Ballistics, Digital Tsunami has developed a new bold identity.
Within the global environment of crowd-sourcing, Digital Tsunami managed the briefing and selection of logos from scores of graphic designers worldwide. The client's selection was a bold, contemporary and meaningful icon and robust font, which reflects the stature of the company.
Details
| | |
| --- | --- |
| Client: | Craig International Ballistics |
| Solution/s: | branding |
| Sector/s: | automotive, aviation & aerospace, building, construction & engineering, manufacturing, safety & security |
| Region/s: | Asia / Pacific, Australia |
| Language/s: | English |
| Scope: | identity development |
| Features | logo refinement |
From Our Clients
Your team has been great to work with. Tamara is very quick to catch on to things and Amir's code and CSS has impressed David due to its' simplicity and elegance.
Thanks very much for the speed & professionalism with which you continue to service our needs, despite the fact that this is provided pro bono !
Your ongoing generosity in donating the services of Digital Tsunami to Foodbank is appreciated more than you know. We, and the 30,000 people a day you help us feed, are indebted to you.
Working with this team has been a delight and the resulting website far exceeds our expectations. All stages of the process were handled professionally, promptly and creatively. Discussions went smoothly, with flawless communication and suitable and sensible solutions whenever issues were raised. Time frames were either met or delivered early. The site was 100% accurate, indicating impressive attention to detail.
Without exception, the feedback on our site has been outstanding - clear and thoughtful layout, appropriate and interesting graphics and intuitive navigation.
Central to the development process is Digital Tsunami's thorough understanding of the project needs, clear and constant communication, and creative, innovative and meticulous approach to delivering solutions.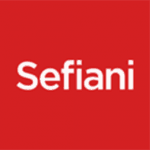 We are delighted with our new website and early feedback from clients and associates is very positive.
The overall impression is that it is a very professional, informative website and conveys the feeling that Sefiani is a quality organisation with skilled, friendly staff.
Thank you for all your help and patience in working with us for this successful outcome.