Craig Ballistics identity
Close
Overview
Craig International Ballistics is a leading supplier of body armour to the Australian Defence Force (ADF) and Police Forces.
With an innovative approach to engineering, ISO:9001:2008 certification and a commitment to research and development, the company has earned a reputation for reliability, quality and performance in the supply of aircraft and marine armour panels, armoured vehicles, structural armour, covert and tactical body armour.
Craig International Ballistics is the leading Australian manufacturer of combat-proven body armour systems. After developing body armour for the ADF in East Timor, the DMO began purchasing body armour for troops in the Iraq and Afghanistan wars. Craig International has now supplied over 100,000 Soft Armour Inserts (SAI) and hard ballistic plates to both Defence and Local Police Forces and is the largest supplier of police body armour in Australia.
The company also specialises in manufacturing armoured Cash in Transit Vehicles and is a distributor of ballistic resistant glass for vehicles including the Bushmaster.
In the first step to delivering a new web presence for Craig International Ballistics, Digital Tsunami has developed a new bold identity.
Within the global environment of crowd-sourcing, Digital Tsunami managed the briefing and selection of logos from scores of graphic designers worldwide. The client's selection was a bold, contemporary and meaningful icon and robust font, which reflects the stature of the company.
Details
| | |
| --- | --- |
| Client: | Craig International Ballistics |
| Solution/s: | branding |
| Sector/s: | automotive, aviation & aerospace, building, construction & engineering, manufacturing, safety & security |
| Region/s: | Asia / Pacific, Australia |
| Language/s: | English |
| Scope: | identity development |
| Features | logo refinement |
From Our Clients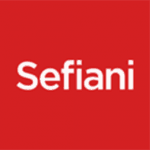 Digital Tsunami has supported us for many years now, and we continue to be impressed by the standard of service and advice. We not only get quality web design and implementation, but also honest feedback and suggestions which are crucial to the final product.
Digital Tsunami is able to discuss ideas with us and then develop them into a practical solution online, and this 'team' effort ensures the results are of the highest quality.
When our website is the first thing people look to when making an assessment on our company, I'm pleased to know that we have Andrew and his team behind us.
Andrew and his team have supported Foodbank by providing web services for more than a decade.
In fact, they have just undertaken the first complete redevelopment of the original Foodbank website they built for us, and have been maintaining so ably since.
Andrew is creative and passionate and helps us to keep up, constantly looking for new ways to add value and improve our online communications channels.
Thank you for all your efforts in creating our new website which achieves our agreed objectives : elegantly smart, yet understated, professional and easy to use.
Andrew and his team at Digital Tsunami were the developers behind our micro site for Fearless.
I like the way they work (efficient, effective) and delivered a great site, on time.
Digital Tsunami provided an outstanding service throughout the whole web development process. Andrew spent extensive time early on to understand our business in order to provide additional conceptual and strategic contributions to the brand and corporate identity of Kinetic Defence Services to ensure the message was clear, precise and appealing to the target audience.
The development process was smooth and efficient and enabled us to have an input throughout to guarantee total satisfaction with the final look and feel of the site.