Foodbank NSW website launched
May 30, 2013
A new web presence has just launched for Foodbank New South Wales, a logistics supplier for hundreds of charities and community groups which feed hungry families and individuals throughout the state and the ACT.
The original website strategy was conceived by advertising agency Euro RSCG (now Havas Worldwide), and the design was a result of a close collaboration with Digital Tsunami and the client.
Digital Tsunami developed a sophisticated web presence for the national organisation Foodbank in Australia, which is being progressively deployed for each of the associated state and territory Foodbanks.
The website features full-screen vectored background images, donation forms with secure e.commerce, dynamic statistics, integrated videos, archived publications and hierarchical access to the easy-to-use WordPress content management system (CMS).
Based in Wetherill Park, Foodbank NSW is currently suffering from its own success. As a conduit between food producers and 470 charitable organisations which feed the hungry, the distribution centre is rapidly exhausting its storage capacity.  Foodbank NSW is now seeking state government and corporate support to build a new and much larger distribution centre.
Since the start of 2000, Digital Tsunami has supported Foodbank in Australia on a pro-bono basis, as a corporate social responsibility (CSR) initiative. This support has included the development, hosting and technical support of web presence at national and state levels.
From Our Clients
The team at Digital Tsunami was incredibly responsive, delivering a solution well ahead of deadline. Their technical knowledge was exceptional, they were innovative, and they were very meticulous. What's more, they understood my business and technical requirements and translated them into a user-friendly, refined, professional site which is conceptually simple and cohesive.
Andrew helped us to see the potential of video in bringing our new website to life.
He held our hand through the process, making it as undaunting as possible.
He delivered a great selection of videos (from a one-day shoot), that really tell the Foodbank story and will be a great addition to our communications.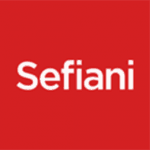 Digital Tsunami has supported us for many years now, and we continue to be impressed by the standard of service and advice. We not only get quality web design and implementation, but also honest feedback and suggestions which are crucial to the final product.
Digital Tsunami is able to discuss ideas with us and then develop them into a practical solution online, and this 'team' effort ensures the results are of the highest quality.
When our website is the first thing people look to when making an assessment on our company, I'm pleased to know that we have Andrew and his team behind us.
We have been fortunate to work with Andrew and his creative team from the inception of our business. The design and execution of our site has been fundamental in winning over clients and establishing our footprint in a very crowded space. We also place great value on their input into our business process.
Thank you for all your efforts in creating our new website which achieves our agreed objectives : elegantly smart, yet understated, professional and easy to use.