Comsec trilingual responsive site launched
June 3, 2013
Digital Tsunami has launched yet another site built with "responsive design" which dynamically reformats to present the most appropriate (and readable) content in the desktop, laptop, tablet or smartphone on which it is viewed.
The Hong Kong company formation and corporate secretarial and accountancy services provider, Comsec has been a Digital Tsunami client since 1999. During those many years, new logos, stationery and three iterations of web presence have been delivered. The web presence has always been trilingual (simplified Chinese character, traditional Chinese character and English versions).
The site integrates frequently updated company name lists (in Chinese characters and English) to be uploaded by Comsec, and detailed online application forms, (which revolutionised the sector when first introduced on the Comsec website early this century).
This latest iteration features extensive search engine optimisation (SEO) and a responsive design. It responds to the width of the screen by both browser resizing on a desktop or laptop and device orientation on a handheld. In handhelds, the navigation appears in a highly legible, pull-down-menu format.
All of this is achieved within a single highly search engine optimised, WordPress CMS.
From Our Clients
You did excellent work with the site.
We were very happy with the development process and the outcome. The objectives have all been achieved, in terms of usability and ease of use in updating the site. You definitely nailed both of these.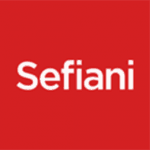 Digital Tsunami has supported us for many years now, and we continue to be impressed by the standard of service and advice. We not only get quality web design and implementation, but also honest feedback and suggestions which are crucial to the final product.
Digital Tsunami is able to discuss ideas with us and then develop them into a practical solution online, and this 'team' effort ensures the results are of the highest quality.
When our website is the first thing people look to when making an assessment on our company, I'm pleased to know that we have Andrew and his team behind us.
Andrew was able to create an entirely new website in a short period of time and to budget. He and his team worked very well with both our Marketing and IT team.
In taking the time to understand our business, industry and vision, Digital Tsunami created a site which strongly reflects our leadership position in the international market and our strategic direction.
Digital Tsunami's expertise in visual design, information architecture, innovative communication and evocative business writing, resulted in an extremely effective website which will contribute to our continuing expansion across the globe.