QR codes at CeBIT Australia exhibition
May 28, 2013
Throughout the exhibition halls of 2013 CeBIT Australia one trend showed considerable growth compared to 2012.
The number of QR codes.
On business cards, booth displays and print documents, QR codes were dramatically in evidence.
Although developed nearly 20 years ago, by Toyota subsidiary Denso Wave, for streamlined scanning of automotive parts during manufacture, the QR code still retains an innovative impact.
It offers multiple simultaneous ROI. By removing time-sensitive content from print collaterals and linking to specific content pages online (which can be updated instantly), investment in printing costs is reduced, the usable life of the document is extended, web traffic increases and prospects are delivered to a content-specific page.
As a space saving component, print ads can be smaller. In outdoor and POS environments, QR codes can generate immediate connections to your site, right in the prospect's hand!
Digital Tsunami has integrated a QR code on its business cards since 2008, and can counsel your brand on strategies for this brilliantly space-efficient device to increase traffic to your mobile site.
From Our Clients
.. very knowledgeable, creative and patient while also pushing me to work through the many decisions such a project involves.
Andrew helped us to see the potential of video in bringing our new website to life.
He held our hand through the process, making it as undaunting as possible.
He delivered a great selection of videos (from a one-day shoot), that really tell the Foodbank story and will be a great addition to our communications.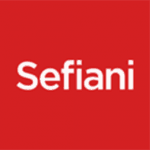 Digital Tsunami has supported us for many years now, and we continue to be impressed by the standard of service and advice. We not only get quality web design and implementation, but also honest feedback and suggestions which are crucial to the final product.
Digital Tsunami is able to discuss ideas with us and then develop them into a practical solution online, and this 'team' effort ensures the results are of the highest quality.
When our website is the first thing people look to when making an assessment on our company, I'm pleased to know that we have Andrew and his team behind us.
Central to the development process is Digital Tsunami's thorough understanding of the project needs, clear and constant communication, and creative, innovative and meticulous approach to delivering solutions.
Foodbank has experienced unprecedented growth .. there is no doubt that the new Foodbank website, designed, built and maintained pro bono by Digital Tsunami, has been the principle tool in lifting Foodbank's profile. It is because our website is so engaging, that we have captured these donations. Foodbank just wouldn't be where we are today without Digital Tsunami.