Foodbank Australia video
Close
Overview
Foodbank Australia is the largest hunger relief organisation in Australia, acting as a conduit between the food industry's surplus and the welfare sector's need. Last year the organisation provided enough food for 28 million meals.
Foodbank is a non-denominational, non-profit organisation which is a logistics supplier for thousands of charities and community groups which feed hungry Australians. Established in 1992, it now has a presence across the nation, with distribution centres in all state capitals and major regional areas, and a staff of approximately 70 employees and over 3,000 volunteers.
As a community social responsibility (CSR) initiative, Digital Tsunami has supported Foodbank since 2000 on a pro-bono basis. This support has included the development, hosting and technical support of web presence at national and state levels.
Digital Tsunami produced a series of videos incorporating original and existing footage. After a single day shoot at Foodbank NSW, multiple specific-focus videos were produced and edited for offline and online applications.
Details
| | |
| --- | --- |
| Client: | Foodbank Australia |
| Solution/s: | video |
| Sector/s: | healthcare, logistics |
| Region/s: | Asia/Pacific |
| Language/s: | English |
| Scope: | location production, editing, post production |
| Features | liaising with national organisation, state warehouse and charitable agencies (Sydney, Australia) |
From Our Clients
.. a reliable and steadfast operator, with a keen sense of service. Innovative and contemporary, and operating within the upper echelon.
When I need a comprehensive online strategy and innovative solutions to achieve results for an important client, Andrew is the only person I need to call.
Service delivery is precisely what was asked, while respecting deadlines and budget constraints. Digital Tsunami are very good value for money, particularly for quick wins without long pre-planning project phases.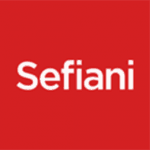 We are delighted with our new website and early feedback from clients and associates is very positive.
The overall impression is that it is a very professional, informative website and conveys the feeling that Sefiani is a quality organisation with skilled, friendly staff.
Thank you for all your help and patience in working with us for this successful outcome.
I would like to thank you for your tremendous contribution to Foodbank over the years.
The organisation certainly wouldn't be where we are today without your support!