Defence supplier video released
July 28, 2016
One of the greatest joys of filmmaking is the constant acquisition of knowledge.
Every project (feature film, television commercial, documentary or corporate video) offers opportunities to learn. Information can be discovered, whether about a new image capture technology, a time in history, management insights, or the technical aspects of a particular manufacturing process.
A corporate video recently produced by Digital Tsunami, offered opportunities to learn more about the latest filmmaking equipment and advanced ballistic panel manufacturing.
The client was defence contractor, Craig International Ballistics. The subject was the manufacture of ballistic panels for body armour worn by the Australian armed forces. The filming locations were a manufacturing plant south of Brisbane and a testing facility in Melbourne.
Digital Tsunami had previously developed a refined identity and responsive web presence for the company.
During our four days of filming, we had a range of mounts and 4K cameras at our disposal: tripods, a slider, a Ronin hand-held gimbal camera, Sony action cams, a DJI OSMO hand-held gimbal camera, and a DJI Inspire One UAV. This range of camera platforms allowed us to capture a diversity of camera angles, from 1,000 feet in the air, to wide angle and extreme close up. The OSMO was released in late 2015, and; along with all the other cameras; delivers 4K resolution.
A location 'recce' of the property enabled the director to prepare a schedule and storyboard. This maximised efficiency, both for gaining client approval of content, but also for creative conceptualisation and preparation for the camera teams. As a result, we were able to attain a very high number of camera setups each day. We captured multiple angles of each piece of action and therefore great diversity of options in the editing room.
Movement was achieved either in the subject or with camera, so that the combination of a quick cutting style and rapid screen captions, together with a fast music track, provided dynamism and engagement.
The aerial video was utilised to apply visual consistency in 'bookends' to the film. We started in the sky above Queensland as we descended toward the manufacturing facility, then ended by ascending as a truck bearing pallets of ballistic panels drove off along a highway.
While filming inside the manufacturing plant and testing lab, we learnt about materials and processes relating to ballistic panels. The multiple layers of Kevlar and Spectra fabric which create panels that are lighter and stronger than steel; the laminated glass which can resist a high velocity NATO round to meet NIJ standards; and the innovation which Craig International Ballistics has applied to the tracking and shipping of panels, compliant with military standards.
By understanding the criteria which apply to any client's business, we are in a position to take an approach to marketing, which meets these requirements and presents the brand in the most positive way.
So from creative and commercial perspectives, the learning which is most important .. is learning about our clients.
From Our Clients
Andrew and his team have provided consistently good service and met both our needs and expectations. He certainly knows his stuff and delivers workable web solutions in a highly professional manner.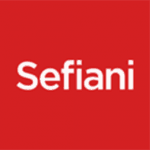 Digital Tsunami has supported us for many years now, and we continue to be impressed by the standard of service and advice. We not only get quality web design and implementation, but also honest feedback and suggestions which are crucial to the final product.
Digital Tsunami is able to discuss ideas with us and then develop them into a practical solution online, and this 'team' effort ensures the results are of the highest quality.
When our website is the first thing people look to when making an assessment on our company, I'm pleased to know that we have Andrew and his team behind us.
The launch .. was a success. We were able to present this live on a Wireless connection during our Sydney, Australia sales conference on a location with very limited internet bandwidth. This proves the technology used .. renders light webpages which are easy to download on a browser.
Comments I've heard from our employees were all positive and reflected precisely what we were looking for: a simple but concise, clean and effective webpage.
We acknowledge the timeframe given to you was extremely short but nevertheless you have sucessfully delivered the project on schedule .. the critical success factor was communication and availability of Digital Tsunami's team.
I am very glad we were able to partner with such a professional team as yours and I am confident any other initiatives with you will be as successful.
We have been fortunate to work with Andrew and his creative team from the inception of our business. The design and execution of our site has been fundamental in winning over clients and establishing our footprint in a very crowded space. We also place great value on their input into our business process.
By taking the time to understand our business, industry and vision, Digital Tsunami created a site that truly reflected our leadership position in the market and our strategic direction.
Digital Tsunami's expertise in visual design, photography, website navigation and business writing, resulted in an extremely effective website.
The project was expertly managed from end to end which resulted in a fast and efficient process.