Aerials over the South China Sea
July 29, 2016
Aerial video is exciting.
As humans need aided flight to take to the air, most viewers can only experience this perspective through video or computer graphics.
For decades, filmmakers used fixed and rotary wing aircraft to present an aerial view. Now we use UAVs (unmanned aerial vehicles, a.k.a. 'drones') to capture stunning imagery from closer and sharper than ever before.
As a filmmaker, I have shot sequences for television commercials and feature films, often from a Aérospatiale Écureuil or Bell JetRanger helicopter with a Wescam gyroscopically controlled 35mm film camera. For decades, this was cutting edge technology. Most recently, I have 'downsized' the image capture technology to a DJI Inspire One and a 4K camera.
This approach delights both the practical and creative requirements of a Producer and Director. The size, weight, flexibility, economy and programmability of the UAV and the proximity, clarity and simplicity of the 4k camera result in better and closer images than ever before. 
Current lightweight UAVs, use batteries which can be permitted in aircraft carry-on baggage, provided strict fire-prevention criteria are met. Shenzhen based DJI, is a world leading UAV manufacturer and the Inspire One is its most versatile aircraft.
In October 2015, Digital Tsunami arranged for a pilot and gimbal-operator to travel south from Zhuhai to a remote island in the South China Sea. Here on a beautiful clear day, they shot the site of a future Hanas LNG terminal. The quality of the images is breathtaking.
The video produced for Hanas New Energy, followed on from short videos of power generation facilities which the company manages in Inner Mongolia and the northern Chinese province of Ningxia.
Tracking over the sea on approach to the island, the camera captured the texture of the waves glistening in oblique sunlight and then ascending across the sandy beaches and lush mountainside forest of the island.
For a veteran filmmaker, a corporate client and the audience, the ability to get close to sea, land and the built environment is truly exciting.
From Our Clients
For providing a reliable, fast, and well maintained hosting service for business websites, I recommend Andrew and his company Digital Tsunami. The technical support given has been above and beyond, their hosting the fastest I have experienced, and is very well maintained with no issues.
Andrew certainly bends over backwards for his new and current clients, and I can tell he genuinely cares about providing nothing short of an outstanding service.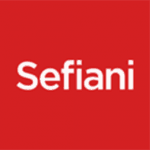 We are delighted with our new website and early feedback from clients and associates is very positive.
The overall impression is that it is a very professional, informative website and conveys the feeling that Sefiani is a quality organisation with skilled, friendly staff.
Thank you for all your help and patience in working with us for this successful outcome.
The launch .. was a success. We were able to present this live on a Wireless connection during our Sydney, Australia sales conference on a location with very limited internet bandwidth. This proves the technology used .. renders light webpages which are easy to download on a browser.
Comments I've heard from our employees were all positive and reflected precisely what we were looking for: a simple but concise, clean and effective webpage.
We acknowledge the timeframe given to you was extremely short but nevertheless you have sucessfully delivered the project on schedule .. the critical success factor was communication and availability of Digital Tsunami's team.
I am very glad we were able to partner with such a professional team as yours and I am confident any other initiatives with you will be as successful.
Service delivery is precisely what was asked, while respecting deadlines and budget constraints. Digital Tsunami are very good value for money, particularly for quick wins without long pre-planning project phases.
Digital Tsunami is awesome.
Knowledge far beyond my expectations, led to the site being beautifully creative with simplicity, which is just perfect for a young female artist.
Andrew's patience and respect was impeccable, but what I loved most, was that he just knew what to do EVERY single time ... just the perfect web creator.
Thank you Digital Tsunami. Thank you Andrew