Chrome web browser continues growth
April 5, 2012
In March 2012, for users of the W3Schools website, Google's Chrome web browser overtook Firefox as the most popular browser.
The W3Schools website monitors user statistics of people with an interest for web technologies, and acknowledges that its' visitors may be more interested in using alternative browsers than the average user. However the statistics reveal clear universal trends.
Apart from Apple's Safari which has held a relatively steady position this year, the only browser with a continually expanding market share has been Chrome.
The statistics for March display a continuation of a strong growth trend for the Chrome, with 37.3% share, leading Firefox (36.3%) and Internet Explorer (18.9%), and well ahead of Safari (4.4%) and an ultra-slim favourite amongst programmers, Opera (2.3%).
Chrome entered the market in September '08, when Microsoft held almost half the market (49%). Since then, as Chrome has grown in popularity by one or two percent per month, Firefox has lost 7% market share, while IE has declined by a massive 41 percent!
Source: w3Schools
From Our Clients
Once again, thanks for your promptness and partnership.
The current challenge of my job at Abbott is one of the greatest I've faced in 25 years of IT career. It's reassuring to know I can count on people like you when things go wrong.
We have been fortunate to work with Andrew and his creative team from the inception of our business. The design and execution of our site has been fundamental in winning over clients and establishing our footprint in a very crowded space. We also place great value on their input into our business process.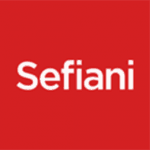 We continue to be impressed by the standard of service and advice. We not only get quality web design and implementation, but also honest feedback and suggestions which are crucial to the final product.
For providing a reliable, fast, and well maintained hosting service for business websites, I recommend Andrew and his company Digital Tsunami. The technical support given has been above and beyond, their hosting the fastest I have experienced, and is very well maintained with no issues.
Andrew certainly bends over backwards for his new and current clients, and I can tell he genuinely cares about providing nothing short of an outstanding service.
Digital Tsunami provided an outstanding service throughout the whole web development process. Andrew spent extensive time early on to understand our business in order to provide additional conceptual and strategic contributions to the brand and corporate identity of Kinetic Defence Services to ensure the message was clear, precise and appealing to the target audience.
The development process was smooth and efficient and enabled us to have an input throughout to guarantee total satisfaction with the final look and feel of the site.