Chrome web browser continues growth
April 5, 2012
In March 2012, for users of the W3Schools website, Google's Chrome web browser overtook Firefox as the most popular browser.
The W3Schools website monitors user statistics of people with an interest for web technologies, and acknowledges that its' visitors may be more interested in using alternative browsers than the average user. However the statistics reveal clear universal trends.
Apart from Apple's Safari which has held a relatively steady position this year, the only browser with a continually expanding market share has been Chrome.
The statistics for March display a continuation of a strong growth trend for the Chrome, with 37.3% share, leading Firefox (36.3%) and Internet Explorer (18.9%), and well ahead of Safari (4.4%) and an ultra-slim favourite amongst programmers, Opera (2.3%).
Chrome entered the market in September '08, when Microsoft held almost half the market (49%). Since then, as Chrome has grown in popularity by one or two percent per month, Firefox has lost 7% market share, while IE has declined by a massive 41 percent!
Source: w3Schools
From Our Clients
I'm very pleased with my new website. Clean, crisp and well-ordered. Many thanks to Andrew and the team at Digital Tsunami for their speedy work and dedicated follow up, ensuring a glitch-free launch!
Andrew and his team have supported Foodbank by providing web services for more than a decade.
In fact, they have just undertaken the first complete redevelopment of the original Foodbank website they built for us, and have been maintaining so ably since.
Andrew is creative and passionate and helps us to keep up, constantly looking for new ways to add value and improve our online communications channels.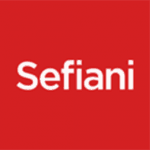 We are delighted with our new website and early feedback from clients and associates is very positive.
The overall impression is that it is a very professional, informative website and conveys the feeling that Sefiani is a quality organisation with skilled, friendly staff.
Thank you for all your help and patience in working with us for this successful outcome.
.. exceptional service and experience across all elements of web development from interactive strategy and marketing through to interface design and project management.
We were very happy with the development process and the outcome. The objectives have all been achieved, in terms of usability and ease of use in updating the site. You definitely nailed both of these.