Tenement administration firm online
January 25, 2012
A new website was launched today for a tenement administration firm with offices and clients spanning the Australian continent.
Tenement Administration Services (TAS) specialises in day-to-day and complex administration of mining tenements on a contract basis throughout Australia, and with it's associates, all over the globe.
Established in 1988, TAS has become the industry leader in tenement administration. The company's offices in Brisbane, Melbourne and Perth are responsible for managing tenements throughout Australia, Asia and Africa. TAS is a registered contractor with the United Nations, World Bank, Asian Development Bank and AusAID.
Replacing a comprehensive but dated website, this new presence is contemporary and fresh. It includes details of the extensive expertise and resources of the company. The welcome page showcases latest news and projects, a testimonial, current gold prices and a downloadable white paper on tenement administration procedures and processes.
The integration of evocative photography (including corporate portraits, office interiors and exteriors shot in 3 cities), elevates the site to a high corporate standard. The company's specialisation is reflected in the selection of stock images which highlight the geological formations and cartographic visuals which are the essence of the business.
Digital Tsunami has a long history of delivering photographic solutions for clients across a broad range of business sectors and geographical locations. Recent projects have included manufacturing processes at a vast factory in southern China, and capturing images of products, exhibition booths and delegates at international trade shows in Amsterdam and Hong Kong.
This is the latest project associated with the mining and resources sector. Through Digital Tsunami and film production subsidiary Essential, projects have included television commercials for Caltex and Shell, video for Bilfinger Berger, still photography for Barclay Mowlem, and website design for ERA, Leighton Asia and most recently, for mine paramedic provider Immediate Assistants.
From Our Clients
The team at Digital Tsunami was incredibly responsive, delivering a solution well ahead of deadline. Their technical knowledge was exceptional, they were innovative, and they were very meticulous. What's more, they understood my business and technical requirements and translated them into a user-friendly, refined, professional site which is conceptually simple and cohesive.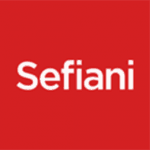 Digital Tsunami has supported us for many years now, and we continue to be impressed by the standard of service and advice. We not only get quality web design and implementation, but also honest feedback and suggestions which are crucial to the final product.
Digital Tsunami is able to discuss ideas with us and then develop them into a practical solution online, and this 'team' effort ensures the results are of the highest quality.
When our website is the first thing people look to when making an assessment on our company, I'm pleased to know that we have Andrew and his team behind us.
We are all very happy with the new website and believe it captures the essence of the Group One brand.
Andrew and colleagues were able to assist at every step of the website production process, providing a sleek layout with high quality images. We would like to thank the Digital Tsunami team for an excellent job.
Clients have really appreciated the video .. sales staff are so pleased to have this tool. It is very empowering to show.
Andrew and the team at Digital Tsunami are an absolute joy to work with, going above and beyond to design and host an amazing website for Cameragal Montessori School. Their work has led to an increase in enrolments and greater visibility within the community. They are always quick to make suggestions for improvement and implement changes - the embodiment of great customer service.