L J Hooker aerial photography
Close
Overview
L J Hooker is a leading real estate agent which has operated in Australia for 88 years.
An L J Hooker franchise in the Hills district, has secured the agreement of residents in a single suburb to parcel a precinct for development.
Branded 'Orange Blossom Heights', the parcel will enable the development of both high and low-density housing, commercial and community spaces in a single project.
To present vistas of this exceptional parcel of land, Digital Tsunami was commissioned to produce aerial photography of the precinct and a panorama placing it in context of the greater Sydney metropolitan area and key local retail, sporting and transport facilities. To produce the panoramic image, 197 individual photographs were 'stitched' into a single high resolution vista.
Panoramic images were captured on the 4K camera of a DJI Inspire 1 UAV. An orientable 3D image was produced from the even higher resolution 'direct-down' overhead images of the precinct. This required considerable rendering, as it integrated 1.2 million data points, matching every four pixels at the macro level of leaves on the many trees in this established suburb!
The images were integrated into the print collaterals by Sydney design house Design Davey.
Details
| | |
| --- | --- |
| Client: | L J Hooker |
| Solution/s: | Aerial Photography |
| Sector/s: | Real Estate |
| Region/s: | Asia Pacific |
| Language/s: | English |
| Scope: | aerials, photography |
| Features | liaison (Sydney) |
From Our Clients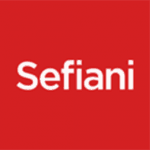 Digital Tsunami has supported us for many years now, and we continue to be impressed by the standard of service and advice. We not only get quality web design and implementation, but also honest feedback and suggestions which are crucial to the final product.
Digital Tsunami is able to discuss ideas with us and then develop them into a practical solution online, and this 'team' effort ensures the results are of the highest quality.
When our website is the first thing people look to when making an assessment on our company, I'm pleased to know that we have Andrew and his team behind us.