"To blog or not to blog", that is the question facing companies
May 2, 2012
The chart clearly demonstrates the direct benefit of a corporate blog.
If your company does not have the resources to produce a regular blog, Digital Tsunami can provide a copywriter with an understanding of your sector, to research and write for you.
We can establish procedures to aid you to develop and manage a visual asset library; source or produce images and video; elicit testimonials and case studies; generate graphs, animations and white papers; and produce a regular blog and/or eNewsletter.
You may benefit from our Wholistic Success Strategy, which is an integrated marketing and business operations solution, delivering an enterprise-wide support for a manageable amortised investment.
Contact us today to discuss your specific objectives and we will tailor a solution to help generate more business.
From Our Clients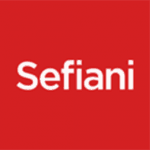 We continue to be impressed by the standard of service and advice. We not only get quality web design and implementation, but also honest feedback and suggestions which are crucial to the final product.
With a brief timeline to ensure we had a web presence and launch coinciding with our 10 year anniversary, Digital Tsunami delivered. On time. On budget. Great Effort!
Clients have really appreciated the video .. sales staff are so pleased to have this tool. It is very empowering to show.
I am very happy with my new website from Digital Tsunami.
Not only did they design it, they also created my logo, and gave me valuable advice and professional feedback.
Through Digital Tsunami, my website now looks professional, easy to navigate and (through my customised CMS), easy to update.
The MULS Executive is delighted with this aesthetically pleasing, user friendly site.
We found Digital Tsunami to be a full-service operation and we are satisfied with the products delivered: from the (identity), banners, business cards, letterheads, to the student magazine.