"To blog or not to blog", that is the question facing companies
May 2, 2012
The chart clearly demonstrates the direct benefit of a corporate blog.
If your company does not have the resources to produce a regular blog, Digital Tsunami can provide a copywriter with an understanding of your sector, to research and write for you.
We can establish procedures to aid you to develop and manage a visual asset library; source or produce images and video; elicit testimonials and case studies; generate graphs, animations and white papers; and produce a regular blog and/or eNewsletter.
You may benefit from our Wholistic Success Strategy, which is an integrated marketing and business operations solution, delivering an enterprise-wide support for a manageable amortised investment.
Contact us today to discuss your specific objectives and we will tailor a solution to help generate more business.
From Our Clients
Thanks to you and the Taishan production crew. Andy and the rest of the team were outstanding. Their professionalism was evident the entire time and they seemed to build a nice relationship with the factory employees, which led to a real spirit of cooperation. My sincere thanks for a job extremely well done.
I don't know what you do, but you do it well.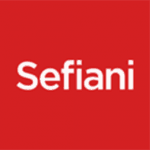 We continue to be impressed by the standard of service and advice. We not only get quality web design and implementation, but also honest feedback and suggestions which are crucial to the final product.
I worked with Andrew on a photography project that involved a high level of visual complexity for a multinational client. Andrew was clear and professional in his briefing, but at the same time, was open to other ideas and approaches.
We are very pleased with the end result. It was good to have you pushing us along for material in order that we met the agreed completion deadline - you certainly are good project managers!