2015: Three priorities
February 13, 2015
What should be the focus of marketing for your business this year?
Certainly not some which we have identified in past years. Because by now, ALL brands should have a responsive site with SEO, be engaging in conversation with clients / customers, stakeholders and the public on social media and be utilising appropriate video solutions or apps on mobile.
We believe that the three keys for 2015 are:
Video
According to Forbes Insight, 59% of senior executives would rather watch video than read text.
More time online is now spent viewing content in videos, than on web pages. On YouTube alone, in every 24 hour period, hundreds of millions of hours of videos are viewed.
However, as 300 hours of video are uploaded to YouTube every minute, even greater effectiveness is needed to attract and retain attention.
The 3 T's of cutting edge video technology are: testimonials, time-lapse, tilt shift. Add drone aerials to these and you are talking about the latest techniques to generate engagement, viral promotion and business opportunities.
China
As we enter the lunar new year in 2015, all statistics are pointing to the rapid ascendancy of China. The country with one quarter of the world's population is the world's largest: energy consumer, electricity producer, coal producer and importer, natural gas producer, hydro-electric producer while maintains the highest GDP growth (for any large nation).
Because of its increasingly rapid development, the government is focusing on strategies to reduce the use of 'dirty' carbon fuels and embrace 'clean' renewable energy sources. The World Bank is supporting the China Renewable Energy Scale-Up Program Phase II, with a focus on efficiency improvement of wind farms, large-scale grid connected solar Photovoltaic (PV) farms and increased Concentrated Solar Power (CSP) manufacturing capacity.
China is not only the producer of the world's consumer goods, but also becoming a massive market for products and services, as it develops the world's largest consumer market and a corporate sector hungry for sophisticated 'world-best practice' systems and solutions.
User Generated Content (UGC)
Broadcast is a thing of the past .. and everyone has an opinion and a platform from which to spread it!
Communicating with stakeholders is something in which all brands should already be engaged. Social media is the 'little black dress' of every brand's marketing wardrobe. However, how well is your brand managing your content and monitoring your campaigns? What tools are you using to monitor and 'tweak' your content for multiple messages, languages, countries, offers and campaigns?
Google Analytics can monitor your web traffic, but advanced tools are required for detailed analytics of whether one image or link is more effective than another, on a variety of social media platforms.
The Common Link
Digital Tsunami can support the promotion of your brand in these three key areas. And here's why:
35 years of film and video production, around the world
29 years of practical experience in the China market
18 years of delivering innovative digital solutions (online and offline)
10 years of extensive experience in social media content generation
one of the most advanced platforms for social media content production, distribution and analytics
Right now, Digital Tsunami is developing a bilingual web presence (including content for Chinese and English language social media), and producing photography, time-lapse video and 4k drone aerials for a client in the renewables sector, in far northern China.
About Digital Tsunami
Since 1996, (to put this in context, the world wide web launched in late 1994), Digital Tsunami has applied significant creative and technical expertise to multi-media, multi-lingual, multi-national campaigns for clients across an extensive range of sectors.
We prefer to look forward, but hey. if you'd like to validate our previous predictions, view:
Ten ways to build your brand in 2014
2013 The Year in Review .. and the Future
In Australia and New Zealand, Digital Tsunami is distribution partner for a platform which integrates: quality Getty and iStock library image licensing at competitive rates specifically for social media; management of complex and highly customisable, multi-stream campaigns; comprehensive analytics of social interaction and promotion; ingestion of UGC; and publishing native video direct to Facebook (without first having to save to YouTube)!
Take Action!
To discuss your requirements and objectives and develop a customised suite of solutions for the successful marketing of your brand in 2015, contact Digital Tsunami today!
Sources:
The Economist
Forbes Insight
International Energy Agency Key World Statistics (2012, 2013, 2014)
U.S. Department of Energy (DOE), Office of Energy Efficiency & Renewable Energy
World Bank GDP by nation
YouTube
Tag cloud created with Tagul.com
From Our Clients
For providing a reliable, fast, and well maintained hosting service for business websites, I recommend Andrew and his company Digital Tsunami. The technical support given has been above and beyond, their hosting the fastest I have experienced, and is very well maintained with no issues.
Andrew certainly bends over backwards for his new and current clients, and I can tell he genuinely cares about providing nothing short of an outstanding service.
.. very knowledgeable, creative and patient while also pushing me to work through the many decisions such a project involves.
I am very happy with my new website from Digital Tsunami.
Not only did they design it, they also created my logo, and gave me valuable advice and professional feedback.
Through Digital Tsunami, my website now looks professional, easy to navigate and (through my customised CMS), easy to update.
We are very pleased with the end result. It was good to have you pushing us along for material in order that we met the agreed completion deadline - you certainly are good project managers!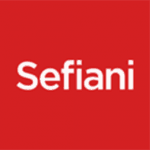 We continue to be impressed by the standard of service and advice. We not only get quality web design and implementation, but also honest feedback and suggestions which are crucial to the final product.