Happy (Lunar) New Year
February 18, 2015
Kung Hei Fat Choi! The Lunar New Year is here again.
Celebrated by many people of Chinese origin and in Chinese communities around the globe, each lunar year is attributed to a sign of the zodiac. 2015 is the Year of the Goat.
Throughout China and around the world, celebrations with dragons, sea-lions, lanterns and firecrackers will celebrate the new year. Many businesses close for extended periods, and many employees visit families in China and take annual leave.
In the Chinatowns of major cities across the world, there will be activities in which the whole family can watch or participate.For details of activities in Hong Kong or Sydney, visit: www.discoverhongkong.com or www.sydneychinesenewyear.com.
In Hong Kong on Friday night, the Cathay Pacific sponsored Chinese New Year Night Parade will leave from the Hong Kong Cultural Centre Piazza in Tsim Sha Tsui at 8:30 pm and travel along Canton, Haiphong, Nathan and Salisbury Roads in Tsim Sha Tsui. On Saturday night from 8:00 pm, a massive fireworks display will illuminate Victoria Harbour.
In Dawes Point, Sydney (under the southern approach to the Sydney Harbour Bridge), ranks of colourful lanterns modelled on China's terracotta warriors will illuminate the evenings. On Sunday night, a traditional dragon will join a parade from Sydney Town Hall to Chinatown followed by fireworks at Cockle Bay Darling Harbour.
Founded in Hong Kong in 1996, Digital Tsunami has an understanding of the China market and Chinese business philosophy and practice. Our founder was in a north western province of China (near Inner Mongolia) late last year, and has filmed for clients in locations from Yinchuan in the mid-west, Tianjin in the north, Shanghai in the east and Zhuhai in the south.
Digital Tsunami delivers eStrategy, identity, mobile, photography, print, video and web solutions to Chinese clients and businesses in China or promoting their products and solutions to the immense China market.
Just one example of a contemporary, trilingual, Chinese language responsive site is Comsec.
To promote your brand in this challenging new year, contact Digital Tsunami today (or as soon as you return from the festivities)!
From Our Clients
Digital Tsunami is awesome.
Knowledge far beyond my expectations, led to the site being beautifully creative with simplicity, which is just perfect for a young female artist.
Andrew's patience and respect was impeccable, but what I loved most, was that he just knew what to do EVERY single time ... just the perfect web creator.
Thank you Digital Tsunami. Thank you Andrew
Andrew has provided Merrell Associates with reliable service, bringing a vast wealth of knowledge in IT to the task for more than the eight years I have been working here.
We have been helped by Andrew to solve all sorts of problems and if there isn't an immediate fix, solutions are found pretty quickly.
Andrew helped us to see the potential of video in bringing our new website to life.
He held our hand through the process, making it as undaunting as possible.
He delivered a great selection of videos (from a one-day shoot), that really tell the Foodbank story and will be a great addition to our communications.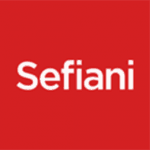 Digital Tsunami has supported us for many years now, and we continue to be impressed by the standard of service and advice. We not only get quality web design and implementation, but also honest feedback and suggestions which are crucial to the final product.
Digital Tsunami is able to discuss ideas with us and then develop them into a practical solution online, and this 'team' effort ensures the results are of the highest quality.
When our website is the first thing people look to when making an assessment on our company, I'm pleased to know that we have Andrew and his team behind us.
We have been a client of Digital Tsunami now for a number of years.
As an ASX listed company, we seek reliability with our suppliers. Digital Tsunami have proven they are reliable and trustworthy multiple times.
We host multiple websites and services through them, and use them for technical and creative work.
There has never been an issue, they are always on top of all technical details, and simply provide the best possible solution around a given budget, and get things right first time. Clearly they have excellent quality controls and that shows in their services.