Happy (Lunar) New Year
February 18, 2015
Kung Hei Fat Choi! The Lunar New Year is here again.
Celebrated by many people of Chinese origin and in Chinese communities around the globe, each lunar year is attributed to a sign of the zodiac. 2015 is the Year of the Goat.
Throughout China and around the world, celebrations with dragons, sea-lions, lanterns and firecrackers will celebrate the new year. Many businesses close for extended periods, and many employees visit families in China and take annual leave.
In the Chinatowns of major cities across the world, there will be activities in which the whole family can watch or participate.For details of activities in Hong Kong or Sydney, visit: www.discoverhongkong.com or www.sydneychinesenewyear.com.
In Hong Kong on Friday night, the Cathay Pacific sponsored Chinese New Year Night Parade will leave from the Hong Kong Cultural Centre Piazza in Tsim Sha Tsui at 8:30 pm and travel along Canton, Haiphong, Nathan and Salisbury Roads in Tsim Sha Tsui. On Saturday night from 8:00 pm, a massive fireworks display will illuminate Victoria Harbour.
In Dawes Point, Sydney (under the southern approach to the Sydney Harbour Bridge), ranks of colourful lanterns modelled on China's terracotta warriors will illuminate the evenings. On Sunday night, a traditional dragon will join a parade from Sydney Town Hall to Chinatown followed by fireworks at Cockle Bay Darling Harbour.
Founded in Hong Kong in 1996, Digital Tsunami has an understanding of the China market and Chinese business philosophy and practice. Our founder was in a north western province of China (near Inner Mongolia) late last year, and has filmed for clients in locations from Yinchuan in the mid-west, Tianjin in the north, Shanghai in the east and Zhuhai in the south.
Digital Tsunami delivers eStrategy, identity, mobile, photography, print, video and web solutions to Chinese clients and businesses in China or promoting their products and solutions to the immense China market.
Just one example of a contemporary, trilingual, Chinese language responsive site is Comsec.
To promote your brand in this challenging new year, contact Digital Tsunami today (or as soon as you return from the festivities)!
From Our Clients
Our take-away menu advertised TamarindThai.com.au, even though the site didn't exist.
Digital Tsunami offered great ideas and design to set up a professional website that matches our name, ideas and style of the restaurant.
Andrew is very knowledgeable IT professional and he never hesitated to see and consult us in the restaurant.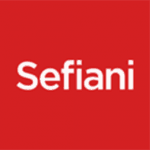 We are delighted with our new website and early feedback from clients and associates is very positive.
The overall impression is that it is a very professional, informative website and conveys the feeling that Sefiani is a quality organisation with skilled, friendly staff.
Thank you for all your help and patience in working with us for this successful outcome.
.. organised, meticulously detailed and yet flexible - always serving client needs to the highest standards. From a client perspective, you can expect high quality, timely completion and minimal fuss.
Digital Tsunami's work for Leighton International has been of an extremely high quality, highly responsive and flexible in approach. Andrew and his team worked with us to understand our needs and find the most appropriate solutions.
I would like to thank you for your tremendous contribution to Foodbank over the years.
The organisation certainly wouldn't be where we are today without your support!