XTEK Limited offers latest forensic detection technology
July 28, 2014
Australian listed company XTEK Limited (ASX:XTE) is Australia's homeland security specialist, providing high-quality protective security, tactical and forensics solutions to the government, law enforcement, military and commercial sectors.
XTEK provides Document Examination systems to all Australian and New Zealand police forces. The company also provides these systems for passport and visa examination for most Australian Ports, Government agencies responsible for the examination of passports and other travel documents and to Australian posts and missions in selected countries.
With the support of the Forensic Document Service and ChemImage, XTEK recently hosted a successful document examination demonstration in Sydney and at XTEK's head office in Canberra.
Document examiners and conservators from the Department of Immigration and Border Protection, DFAT, University of Canberra, Canberra Institute of Technology, National Museum of Australia and National Archives of Australia attended. They observed the HSI Examiner™ 200 QD, which used hyperspectral imaging (HSI) to inspect tampered handwriting and printing on documents, faded documents and vehicle paint samples.
The HSI Examiner™ 200 QD features:
Authentication of travel documents and currency
Examination of covert security features and watermarks
Printed ink comparison and document authentication
Detection of alterations and counterfeits
Revealing concealed or obliterated information
Advanced imaging of TLC plates
Read more about this forensic demonstration
About XTEK
XTEK is an Australian Defence Force Recognised Supplier, is listed on the Australian Defence Force Register as an approved maintenance facility, and is a Member of the Defence Industry Security Panel.
The business was established just before the Hilton Hotel bombing in Sydney, during the Commonwealth Heads of Government Meeting in 1978. The Company provides equipment, training and support services to Federal and State Government Departments and Police Forces responsible for Australia's national internal security. XTEK was a major supplier of security products and services to the Sydney Organising Committee of the Olympic Games in 2000. It was also one of the first suppliers to the new army units formed to provide a High Risk and Chemical, Biological, Radiological and Nuclear response capacity. The company provides training in baggage screening to Government agencies.
XTEK offers an extensive range of bomb search and render safe equipment including bomb disposal robots, exploders, detectors and disrupters, portable X-Ray kits, electronic stethoscopes, bomb suppression blankets, endoscopes and other specialist equipment. XTEK is the main provider of essential equipment used by the Australian and New Zealand police forensic markets. XTEK provides X-Ray and mail screening packages to a broad range of clients including Ministerial offices, Federal and State Government departments, Royal Commissions, ASIC, and courts throughout Australia. In addition, XTEK offers general security products to private corporations, airports, seaports and public venues.
Visit XTEK Limited online
Digital Tsunami developed a web presence for XTEK in 2010. The site integrates a product showcase and secure ordering system for clients. Digital Tsunami recently integrated numerous enhanced functionalities, including sector specific logo links on a home page slider.
Since its inception in 1996, Digital Tsunami has delivered many online and offline solutions to the safety and security sector, including video for Atlas Hydrographic (a division of ATLAS Elektronik of Germany), and websites for Craig International Ballistics, Paramedix, Immediate Assistants, Sonartech Atlas, Atlas Hydrographic and Securair (the company which managed Hong Kong International airport for 25 years, without a major security incident).
View Digital Tsunami solutions for the safety and security sector
Read articles related to online security
From Our Clients
The team at Digital Tsunami was incredibly responsive, delivering a solution well ahead of deadline. Their technical knowledge was exceptional, they were innovative, and they were very meticulous. What's more, they understood my business and technical requirements and translated them into a user-friendly, refined, professional site which is conceptually simple and cohesive.
Andrew W Morse and the Digital Tsunami team are world class, creative professionals in the challenging and highly competitive business of web page design and utilisation.
He understands business, he understands marketing, he understands communication and he understands design. And most importantly, his web pages pay for themselves within weeks of going online.
Your team has been great to work with. Tamara is very quick to catch on to things and Amir's code and CSS has impressed David due to its' simplicity and elegance.
You did excellent work with the site.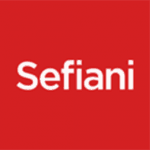 We are delighted with our new website and early feedback from clients and associates is very positive.
The overall impression is that it is a very professional, informative website and conveys the feeling that Sefiani is a quality organisation with skilled, friendly staff.
Thank you for all your help and patience in working with us for this successful outcome.