Responsive microsite for Fearless event
August 30, 2014
Digital Tsunami has developed and launched a microsite for the Fearless 2014 women's business event, using responsive design.
The event, conceived and operated by Australian consultancy She Business, attracts a larger number of female entrepreneurs and businesswomen, every year. Fearless 2014 will be convened on December 3rd at Crystal Palace, Luna Park, Sydney.
The responsive microsite integrates a video, speaker bios, schedule, booking form and logo links to the partners and supporters of the event. The microsite is presented in a contemporary 'flat design' by Sydney firm, Studio Popsicle.
Read about the benefits of responsive design.
Digital Tsunami has a philosophy of agile development and promotion of innovative, proven solutions.
Read more about mobile.
A selection of responsive sites by Digital Tsunami:
Cameragal Montessori pre-primary and primary School
Property investment advisor, Compass Capital
Defence contractor, Craig International Ballistics
National logistics charity, Foodbank in Australia
Canberra construction company, Group One
'The Voice' finalist, Jenna Dearness-Dark
Government department, Lachlan Riverine Working Group-
Mining magnate Owen Hegarty
Electrical installers, Sydney Energy
East coast hotel chain, View Hotels
Contact Digital Tsunami today to discuss the 'Communications Evolution' of your brand.
From Our Clients
Once again, thanks for your promptness and partnership.
The current challenge of my job at Abbott is one of the greatest I've faced in 25 years of IT career. It's reassuring to know I can count on people like you when things go wrong.
By taking the time to understand our business, industry and vision, Digital Tsunami created a site that truly reflected our leadership position in the market and our strategic direction.
Digital Tsunami's expertise in visual design, photography, website navigation and business writing, resulted in an extremely effective website.
The project was expertly managed from end to end which resulted in a fast and efficient process.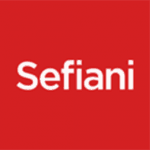 We are delighted with our new website and early feedback from clients and associates is very positive.
The overall impression is that it is a very professional, informative website and conveys the feeling that Sefiani is a quality organisation with skilled, friendly staff.
Thank you for all your help and patience in working with us for this successful outcome.
We were very happy with the development process and the outcome. The objectives have all been achieved, in terms of usability and ease of use in updating the site. You definitely nailed both of these.
The MULS Executive is delighted with this aesthetically pleasing, user friendly site.
We found Digital Tsunami to be a full-service operation and we are satisfied with the products delivered: from the (identity), banners, business cards, letterheads, to the student magazine.