Responsive design 'de rigeur' for new sites
July 28, 2014
Since late 2012, all new Digital Tsunami online sites have been developed with responsive design.
The latest responsive sites, launched on July 25, are for View Hotels and Compass Capital.
These responsive sites are accessible to all, irrespective of the platform on which they are viewed. Content presents appropriately on all devices (desktops, laptops, tablets, phablets and smartphones) by adapting to the width of the browser.
The relentless growth of mobile device usage, indicates that a responsive site is a necessity for all corporations and organisations.
Whereas 'mobile' sites (using a separate database from the same company's website) can detect the device and present a single mobile version, and an 'app' may be restricted to devices and even operating systems, a responsive site utilises the latest technology to sense the width of the browser and can present a customised solution according to the client's preferences. The fact that the responsive site delivers desktop and handheld sites generated by a single database on a single CMS, ensures the greatest efficiency in content management.
On a handheld device, the traditional horizontal menu is replaced by a 'hamburger' menu icon (three horizontal parallel lines), which opens a vertical tiered menu.
Columns of content in the header, main panel and footer are reorganised 'on the fly' subject to browser width. This can be easily demonstrated on a desktop computer, by dragging the right side of the browser window slowly to the left. As width reduces, the number of columns displayed on a responsive site will reduce.
Digital Tsunami has a philosophy of agile development and promotion of innovative, proven solutions.
Contact Digital Tsunami today to discuss the 'Communications Evolution' of your brand.
From Our Clients
Andrew W Morse and the Digital Tsunami team are world class, creative professionals in the challenging and highly competitive business of web page design and utilisation.
He understands business, he understands marketing, he understands communication and he understands design. And most importantly, his web pages pay for themselves within weeks of going online.
By taking the time to understand our business, industry and vision, Digital Tsunami created a site that truly reflected our leadership position in the market and our strategic direction.
Digital Tsunami's expertise in visual design, photography, website navigation and business writing, resulted in an extremely effective website.
The project was expertly managed from end to end which resulted in a fast and efficient process.
Andrew has a unique understanding of global business communication, combined with proven creativity in concept, design and production. He is extremely responsive to client's requirements and has the ability to adapt and implement solutions extremely quickly in competitive markets.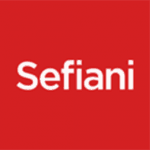 We continue to be impressed by the standard of service and advice. We not only get quality web design and implementation, but also honest feedback and suggestions which are crucial to the final product.
We have been fortunate to work with Andrew and his creative team from the inception of our business. The design and execution of our site has been fundamental in winning over clients and establishing our footprint in a very crowded space. We also place great value on their input into our business process.