"This is the only graph you'll need"
May 7, 2012
The year was 1994, and I was attending a seminar on the rapid uptake of online technology.
The presenter, an executive of AT&T Asia Pacific, displayed a single graph of quantity over time, and told us to think of it whenever he mentioned statistics: number of people online, companies online, domain names registered, emails sent, etc.
The graph was the ascending section of a sine curve, progressing almost vertically.
It was prophetic, as it remains accurate almost 20 years later!
If you have not seen the Social Media Revolution animation by Erik Qualman (author of "Socialnomics"), you should watch this powerful 4 minute presentation (refreshed in 2012). With a Fatboy Slim track driving the pace, it covers the dramatic growth and global impact of social networking.
The same message is conveyed in his new presentation "Technology Will Kill". The 2 minute message identifies the technologies which hand-held devices are already replacing (fixed-line phones, books, newspapers, radio, TV, maps, instruction manuals,  cash*, etc.).
*A smartphone replacing cash?! MasterCard is a global provider with a proximity app for cashless transactions, while PayPal Here™ will enable credit card transactions via a smartphone attachment.
With historical perspective, the continual advancement of technology seems inevitable, but the pace of change is also continually increasing. As the data indicates, the number of years in which different technologies attained 50 million users, was:
radio        38
television   13
Internet       4
iPod            3
More recently, Facebook grew to over 100 million users in less than 9 months, and in the same length of time, one billion iPod apps were downloaded.
Another classic presentation, (which should be required viewing for all business people), is "What the HELL is social media – in 2 minutes", by timetogetsocial. Although now 2 years old, (and therefore horrendously out-of-date), it has a strong story to tell.
Sources:
You Tube: Socialnomics "Social Media Revolution"
YouTube: Socialnomics "Technology Will Kill"
SMH: "MasterCard introduces PayPass wallet"
PayPal credit card reader for smartphones
YouTube: timetogetsocial "What the HELL is social media – in 2 minutes"
From Our Clients
We have been a client of Digital Tsunami now for a number of years.
As an ASX listed company, we seek reliability with our suppliers. Digital Tsunami have proven they are reliable and trustworthy multiple times.
We host multiple websites and services through them, and use them for technical and creative work.
There has never been an issue, they are always on top of all technical details, and simply provide the best possible solution around a given budget, and get things right first time. Clearly they have excellent quality controls and that shows in their services.
The launch .. was a success. We were able to present this live on a Wireless connection during our Sydney, Australia sales conference on a location with very limited internet bandwidth. This proves the technology used .. renders light webpages which are easy to download on a browser.
Comments I've heard from our employees were all positive and reflected precisely what we were looking for: a simple but concise, clean and effective webpage.
We acknowledge the timeframe given to you was extremely short but nevertheless you have sucessfully delivered the project on schedule .. the critical success factor was communication and availability of Digital Tsunami's team.
I am very glad we were able to partner with such a professional team as yours and I am confident any other initiatives with you will be as successful.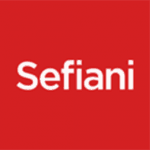 Digital Tsunami has supported us for many years now, and we continue to be impressed by the standard of service and advice. We not only get quality web design and implementation, but also honest feedback and suggestions which are crucial to the final product.
Digital Tsunami is able to discuss ideas with us and then develop them into a practical solution online, and this 'team' effort ensures the results are of the highest quality.
When our website is the first thing people look to when making an assessment on our company, I'm pleased to know that we have Andrew and his team behind us.
Service delivery is precisely what was asked, while respecting deadlines and budget constraints. Digital Tsunami are very good value for money, particularly for quick wins without long pre-planning project phases.
.. accurately interpreted the project brief and the outcome was a piece of cost effective quality work.