Video booklets
September 5, 2018
Deliver massive impact on a compact video screen integrated in a hardcover booklet or box, with customised cover, pages, buttons and video content.
Auto-play is triggered by a magnetic switch in the cover, content is controlled by a custom selection of buttons or play multiple videos via a touchscreen.
A proven technology, the relative rarity of video booklets ensures they deliver a memorable impression and convey messages right into the hands of your target market.
From Our Clients
Since 2003, Digital Tsunami has collaborated with Personal Broadband Australia to deliver many online solutions, including the latest www.pba.com.au site.
Central to the development process is Digital Tsunami's thorough understanding of the project needs, clear and constant communication, and creative, innovative and meticulous approach to delivering solutions.
The results are clean, intuitive, refined and cohesive, with rapidly loading pages and extremely high usability.
The benefit to PBA of this long-term relationship has been the highly effective way in which Digital Tsunami has implemented and enhanced my vision on every project.
Service delivery is precisely what was asked, while respecting deadlines and budget constraints. Digital Tsunami are very good value for money, particularly for quick wins without long pre-planning project phases.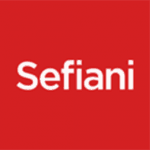 Digital Tsunami has supported us for many years now, and we continue to be impressed by the standard of service and advice. We not only get quality web design and implementation, but also honest feedback and suggestions which are crucial to the final product.
Digital Tsunami is able to discuss ideas with us and then develop them into a practical solution online, and this 'team' effort ensures the results are of the highest quality.
When our website is the first thing people look to when making an assessment on our company, I'm pleased to know that we have Andrew and his team behind us.
.. accurately interpreted the project brief and the outcome was a piece of cost effective quality work.
I have viewed all the videos and would like to commend you on the excellent quality.
I would like to thank you for the excellent editing which portrays the event as dynamic and stimulating.