Hyperlapse
October 8, 2019
A hyperlapse is a time lapse from a moving camera position.
The movement may include pan, tilt, elevation and/or zoom. By pre-programming a remotely piloted aircraft (camera 'drone'), a specific aerial flightpath can be replicated over hours, day, months or years.
Sequences can be created from a series of images (taken at regular intervals), played in rapid succession as a video. These can be matched with computer graphics of a construction project to demonstrate an 'extrusion' of the building from its foundations!
Digital Tsunami produces hyperlapse sequences with music and captions to provide dramatic impact.
From Our Clients
In taking the time to understand our business, industry and vision, Digital Tsunami created a site which strongly reflects our leadership position in the international market and our strategic direction.
Digital Tsunami's expertise in visual design, information architecture, innovative communication and evocative business writing, resulted in an extremely effective website which will contribute to our continuing expansion across the globe.
For providing a reliable, fast, and well maintained hosting service for business websites, I recommend Andrew and his company Digital Tsunami. The technical support given has been above and beyond, their hosting the fastest I have experienced, and is very well maintained with no issues.
Andrew certainly bends over backwards for his new and current clients, and I can tell he genuinely cares about providing nothing short of an outstanding service.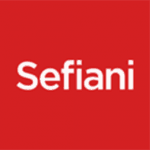 We continue to be impressed by the standard of service and advice. We not only get quality web design and implementation, but also honest feedback and suggestions which are crucial to the final product.
Digital Tsunami was professional, responsive and accurately interpreted our brief. The final result was a new website that was in keeping with the iBurst brand essence and proposition.
We are very pleased with the end result. It was good to have you pushing us along for material in order that we met the agreed completion deadline - you certainly are good project managers!