Hyperlapse
October 8, 2019
A hyperlapse is a time lapse from a moving camera position.
The movement may include pan, tilt, elevation and/or zoom. By pre-programming a remotely piloted aircraft (camera 'drone'), a specific aerial flightpath can be replicated over hours, day, months or years.
Sequences can be created from a series of images (taken at regular intervals), played in rapid succession as a video. These can be matched with computer graphics of a construction project to demonstrate an 'extrusion' of the building from its foundations!
Digital Tsunami produces hyperlapse sequences with music and captions to provide dramatic impact.
From Our Clients
Thank you for the development of an updated brand image for Wah Yuet in China.
While originally contracted to produce a video highlighting Wah Yuet's manufacturing capabilities, it was apparent very quickly that your understanding of our requirements, combined with your experience, were the perfect fit to create a new logo and style guidelines for the company. While relatively small in scope, you were dedicated to the success of the project and I am pleased to say that you hit the bullseye!
.. exceptional service and experience across all elements of web development from interactive strategy and marketing through to interface design and project management.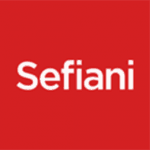 We are delighted with our new website and early feedback from clients and associates is very positive.
The overall impression is that it is a very professional, informative website and conveys the feeling that Sefiani is a quality organisation with skilled, friendly staff.
Thank you for all your help and patience in working with us for this successful outcome.
Digital Tsunami is awesome.
Knowledge far beyond my expectations, led to the site being beautifully creative with simplicity, which is just perfect for a young female artist.
Andrew's patience and respect was impeccable, but what I loved most, was that he just knew what to do EVERY single time ... just the perfect web creator.
Thank you Digital Tsunami. Thank you Andrew
It is clear from the enthusiasm and professionalism shown, that Digital Tsunami views each client as a long term partner contributing ideas above and beyond the development of the site and we look forward to involving them in future marketing initiatives.