Localisation
March 4, 2017
Localisation is the process of implementing consistency in look and feel, (and usually functionality and generic content) to the national websites of a multinational corporation (MNC) or global brand. Digital Tsunami has implemented a consistent appearance and structure in global brand websites, such as Crestron and Heineken (which had an online style guide back in 2000), and has proselytised for and created websites which mirrored 'parent' sites for a long list of brands.
From Our Clients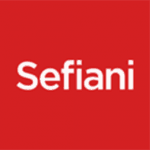 Digital Tsunami has supported us for many years now, and we continue to be impressed by the standard of service and advice. We not only get quality web design and implementation, but also honest feedback and suggestions which are crucial to the final product.
Digital Tsunami is able to discuss ideas with us and then develop them into a practical solution online, and this 'team' effort ensures the results are of the highest quality.
When our website is the first thing people look to when making an assessment on our company, I'm pleased to know that we have Andrew and his team behind us.
Thanks very much for the speed & professionalism with which you continue to service our needs, despite the fact that this is provided pro bono !
Your ongoing generosity in donating the services of Digital Tsunami to Foodbank is appreciated more than you know. We, and the 30,000 people a day you help us feed, are indebted to you.
Andrew and his team have provided consistently good service and met both our needs and expectations. He certainly knows his stuff and delivers workable web solutions in a highly professional manner.
I am very happy with my new website from Digital Tsunami.
Not only did they design it, they also created my logo, and gave me valuable advice and professional feedback.
Through Digital Tsunami, my website now looks professional, easy to navigate and (through my customised CMS), easy to update.
.. exceptional service and experience across all elements of web development from interactive strategy and marketing through to interface design and project management.