Logo Development
March 4, 2017
A logo is the prime visual representation of a brand. It must reflect the product, service, and/or company. A logo is an asset which embodies the philosophy and assumes the reputation of the brand. The logo is the core component in any marketing initiative and central to any communication with stakeholders. Digital Tsunami consults to and collaborates with clients to develop a robust identity for their brands.
From Our Clients
I worked with Andrew on a photography project that involved a high level of visual complexity for a multinational client. Andrew was clear and professional in his briefing, but at the same time, was open to other ideas and approaches.
I don't know what you do, but you do it well.
I would like to thank you for your tremendous contribution to Foodbank over the years.
The organisation certainly wouldn't be where we are today without your support!
(We) took a fairly substantial audit of .. sophisticated sites both technically and creatively .. Out of six prominent designers, Digital Tsunami stood out.
The quality of the images, the sophisticated management of text .. together with smooth animations makes (our) website of very high calibre.
I would personally rate this site in the top 2 percent of world wide web sites today.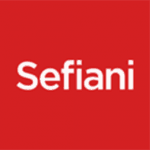 We are delighted with our new website and early feedback from clients and associates is very positive.
The overall impression is that it is a very professional, informative website and conveys the feeling that Sefiani is a quality organisation with skilled, friendly staff.
Thank you for all your help and patience in working with us for this successful outcome.