Logo Development
March 4, 2017
A logo is the prime visual representation of a brand. It must reflect the product, service, and/or company. A logo is an asset which embodies the philosophy and assumes the reputation of the brand. The logo is the core component in any marketing initiative and central to any communication with stakeholders. Digital Tsunami consults to and collaborates with clients to develop a robust identity for their brands.
From Our Clients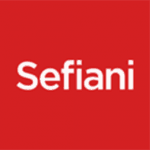 We are delighted with our new website and early feedback from clients and associates is very positive.
The overall impression is that it is a very professional, informative website and conveys the feeling that Sefiani is a quality organisation with skilled, friendly staff.
Thank you for all your help and patience in working with us for this successful outcome.
It is clear from the enthusiasm and professionalism shown, that Digital Tsunami views each client as a long term partner contributing ideas above and beyond the development of the site and we look forward to involving them in future marketing initiatives.
I worked with Andrew on a photography project that involved a high level of visual complexity for a multinational client. Andrew was clear and professional in his briefing, but at the same time, was open to other ideas and approaches.
.. organised, meticulously detailed and yet flexible - always serving client needs to the highest standards. From a client perspective, you can expect high quality, timely completion and minimal fuss.
Andrew has provided Merrell Associates with reliable service, bringing a vast wealth of knowledge in IT to the task for more than the eight years I have been working here.
We have been helped by Andrew to solve all sorts of problems and if there isn't an immediate fix, solutions are found pretty quickly.