Heineken Club Quest website
Close
Overview
With a tradition dating back to Heineken's Bierbrouwerij in 1863, Heineken is one of the world's most recognised imported beer brands (NYX:HEIA).
In 1999, Digital Tsunami was approached to create a bilingual web presence for a national, summer-long campaign to be held across China. Heineken Club Quest was a search for two talented people (a DJ and a 'personality'), through a series of heats in large nightclubs across the country.
Utilising Heineken's online style guide (including graphics and hexadecimal colours), the website included instructions, schedule, booking forms, images, video and progressive results, in simplified Chinese characters and English.
To address concerns about page loading time, given the limited access and connection speeds in China at the time, Digital Tsunami co-located the site on webservers in Beijing and Boston (USA), so that wherever the visitor, maximum access speed was guaranteed.
As multiple heats were held each week, Digital Tsunami regularly updated the website until the winners were announced months later.
This dynamic and funky web presence contributed to the massive success of the campaign.
Details
| | |
| --- | --- |
| Client: | Heineken |
| Solution/s: | web |
| Sector/s: | advertising & marketing, broadcasting, communications & entertainment, consumer goods, fashion, food & beverage, media & publishing |
| Region/s: | Asia & Pacific |
| Language/s: | English, Mandarin |
| Scope: | web |
| Features | photo gallery, video, bilingual, co-location |
From Our Clients
Foodbank has experienced unprecedented growth .. there is no doubt that the new Foodbank website, designed, built and maintained pro bono by Digital Tsunami, has been the principle tool in lifting Foodbank's profile. It is because our website is so engaging, that we have captured these donations. Foodbank just wouldn't be where we are today without Digital Tsunami.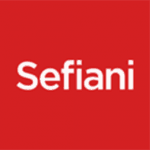 We continue to be impressed by the standard of service and advice. We not only get quality web design and implementation, but also honest feedback and suggestions which are crucial to the final product.
Since 2003, Digital Tsunami has collaborated with Personal Broadband Australia to deliver many online solutions, including the latest www.pba.com.au site.
Central to the development process is Digital Tsunami's thorough understanding of the project needs, clear and constant communication, and creative, innovative and meticulous approach to delivering solutions.
The results are clean, intuitive, refined and cohesive, with rapidly loading pages and extremely high usability.
The benefit to PBA of this long-term relationship has been the highly effective way in which Digital Tsunami has implemented and enhanced my vision on every project.
This is fantastic. Thank you. I really appreciate all the work you have done for us!
Andrew helped us to see the potential of video in bringing our new website to life.
He held our hand through the process, making it as undaunting as possible.
He delivered a great selection of videos (from a one-day shoot), that really tell the Foodbank story and will be a great addition to our communications.