Brand Style Guide
March 4, 2017
Every medium to large enterprise should have corporate or brand style guide documentation which comprehensively addresses all possible applications of the brand identity, corporate colour palette and brandline, from stationery and marketing collaterals to vehicle 'wraps'.
From Our Clients
I happily recommend Andrew and the Digital Tsunami team.
I have dealt with many web marketing and support companies over the years, and have been very impressed with Digital Tsunami's response, advice and understanding of their field. I recommend talking to Andrew about your next web project.
I recently engaged Digital Tsunami to design and build my 60-page website. I'm a website copywriter who relies heavily on web-generated business, so my own online presence needs to be impeccable.
The solution that Digital Tsunami supplied is brilliant. It meets my needs perfectly; it's clean, bold, elegant, fast, and easy to edit. I've had lots of very positive feedback about it, and since launch, my request for quote rate and conversion rate have increased markedly.
The team at Digital Tsunami was incredibly responsive, delivering a solution well ahead of deadline. Their technical knowledge was exceptional, they were innovative, and they were very meticulous. What's more, they understood my business and technical requirements and translated them into a user-friendly, refined, professional site which is conceptually simple and cohesive.
I have no hesitation in recommending the website design services of Digital Tsunami to any business .. that needs a stand-out online presence.
The MULS Executive is delighted with this aesthetically pleasing, user friendly site.
We found Digital Tsunami to be a full-service operation and we are satisfied with the products delivered: from the (identity), banners, business cards, letterheads, to the student magazine.
It is clear from the enthusiasm and professionalism shown, that Digital Tsunami views each client as a long term partner contributing ideas above and beyond the development of the site and we look forward to involving them in future marketing initiatives.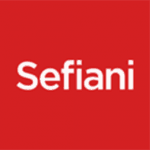 We are delighted with our new website and early feedback from clients and associates is very positive.
The overall impression is that it is a very professional, informative website and conveys the feeling that Sefiani is a quality organisation with skilled, friendly staff.
Thank you for all your help and patience in working with us for this successful outcome.